It wasn't so long ago that the only way you could buy your clothes was to go the shops. But in recent years, with the growth of internet shopping, there is a world of fashion available to Australian men.
Thanks to websites like Bonobos, Mission Workshop, Everlane and SSense, men can now buy clothes from online retailers based anywhere in the world.
As great as online clothes shopping is for both men and women, the one big drawback of it is that you can't try anything on before you buy it. Given that clothes sizes around the world can vary, this can cause potential for the buyer to select an incorrect size when making a purchase.
That's why we have put together this handy little guide to help you decipher the confusing world of international clothing sizes for Aussie men.
Whether you are buying dress shirts, t-shirts, trousers or jeans, hopefully this guide will help you find something that fits you perfectly.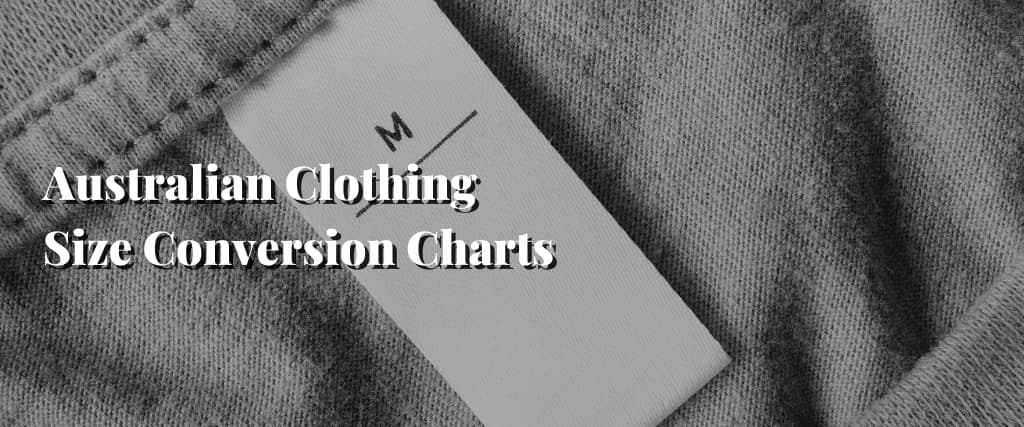 Australian Clothing Size Conversion Charts
When buying clothes online it is important to understand your own style. Do you like to wear tight fitting, tailored clothes, or are you more of a loose and relaxed feel kind of guy?
Knowing your style and what type of clothing suits your body type is clearly a very important factor when it comes to buying clothes online.
To assist their buyers, many online international retailers provide their customers with the option to peruse a sizing chart which highlights measurements in both centimetres and inches.
If you are still not sure however, then it is important that you reach out to the online retailer via their live chat or help function for further clarification.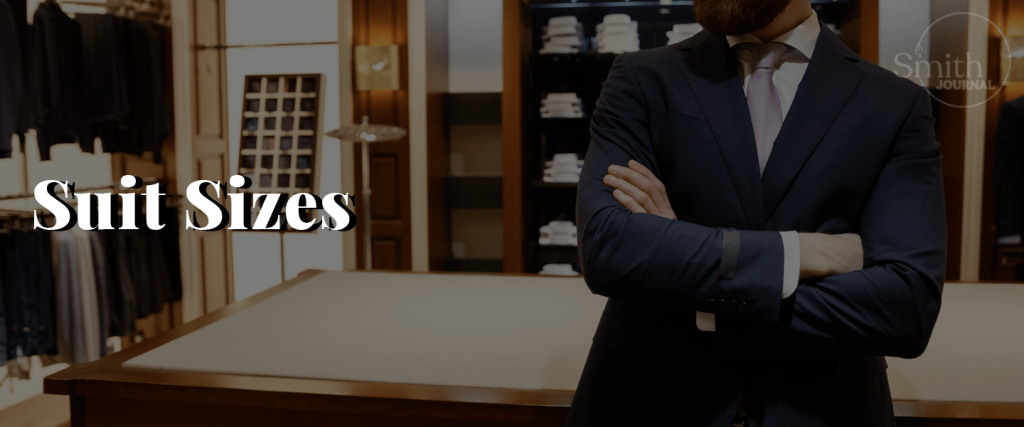 Suit Sizes
In determining the perfect suit size for you, Australia considers a number of measurements including neck, chest, sleeve, arms and waist.
So to help you buy a suit online from abroad it's important to know your personal dimensions.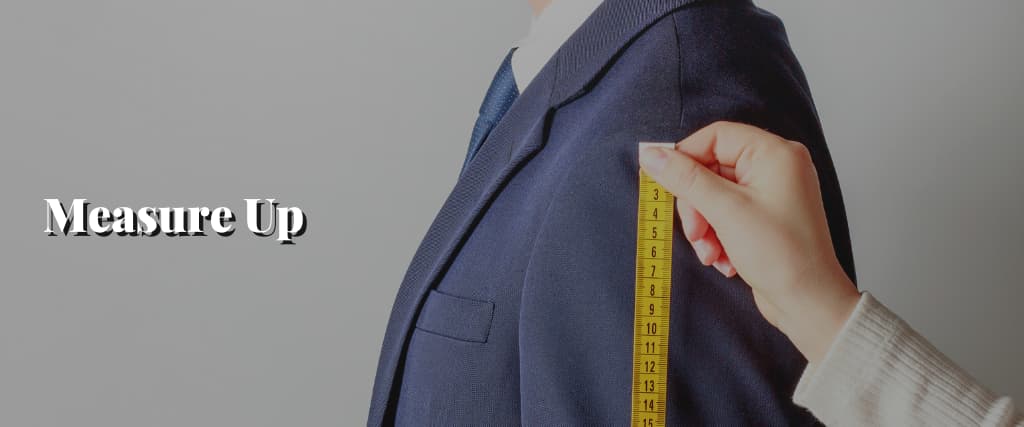 Measure Up
Get a friend or partner to measure your chest from the area just underneath your arms, as well as across your shoulder blades. Try to ensure they are holding the tape level and do not hold in your breath.
It is also important to cross over your shoulder blades and go around the fullest part of your chest.
When measuring your neck, try to put the tape around the middle of it. Alternatively put it round the fullest part of your neck or your Adam's apple. Again be sure to keep the tape level.
With regards to your arms, put one of them around your hip and bend the other to a 90-degree angle. Also be sure to measure from around the centre of the back of your neck, all the way across your shoulder and down to the outside of your arm until you get past your elbow and to your wrist.
To ascertain your pants size you will also need to measure your waist.
Compare
Have compiled these measurements you will now be able to compare them to other international industry-standard sizes.
As a general rule to adhere to for Aussie buyers, sizes in the lucky country are based on centimetres. So if you knew your measurements, you would be able to do a quick conversion on Google.
Typing in '96 cm to inches' will reveal that it converts to 37.79 inches. So you would thus choose a size 38.
Sometimes sleeve lengths come into the mix too with options usually being short, regular and long. If this is the case it is often stated in the product description.
Whilst Australian manufacturers traditionally inclined towards the metric system, in this age of internet shopping, many are now adopting the American and British units of measurement for inches.
In other parts of Europe, and in particular Italy, they do things a little differently. So to find the right size, you will need to add 10 to your Australian size. Therefore an Australian 38 or 42 suit would translate to a 48 and 52 Italian suit, respectively.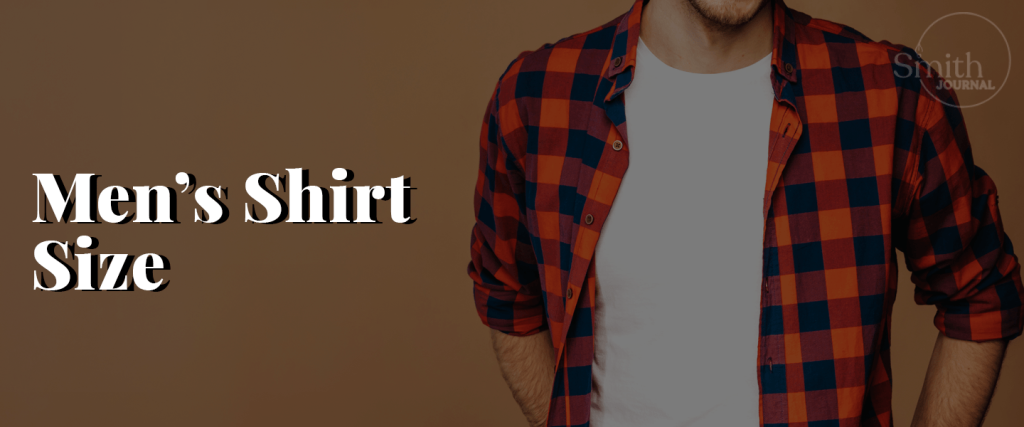 Men's Shirt Size
When it comes to men's dress shirts, sizes are a determined by a lettered sizing system. This ranges from XXS, at the smallest end of the scale, to XXXL at the bigger end of it.
Shirt sizes are, by and large, ascertained by the circumference of your neck, which is measured in either inches or centimetres.
Therefore a size 15 shirt offered by a UK or American online retailer would be the same as an Australian small size.
That same shirt would also be the equivalent of a 38 size shirt in Italy and the rest of Europe.
Similarly a size 17.5 shirt in the UK or USA would be an XL size in Australia and a 44 in Italy/Europe.
Again you should reach out to the online retailer for clarification if you are unsure of the correct size for you.
As a general rule, American dress shirts also include a measurement for sleeve length, which is included in the measurement tag. Whilst Italian shirts, provide a standardised sleeve length in all shirts.
Men's Pants Size
Thankfully, in similar fashion to the US and Great Britain, trousers in Australia are sized in inches.
However in Italy they are measured differently from most other national standards. For them pant sizes come in half size increments. So whilst an Australian trouser size would be 29, 30 and 31, the Italian measurement would be 40, 40.5 and 41.
To confuse things further, in Japan, sizes 29 and 30 would be considered a small, whilst 33 and 34 would be large. So again it is important to check with the online retailer if you are not sure.
Final Thought
When buying clothes online, Australia's different clothing size can be confusing. So we hope this guide has gone some way to explaining the complexities of it against other international measurements.
The important thing to remember is that you now have a fantastic opportunity to buy clothes from all around the world. So as long as you are able to get a handle on what fits you perfectly, your wardrobe need never be plain.