Life can be very hectic in the big city. The cacophony of noise, the drudgery of the 9-till-5, the hustle and bustle of people going about their day; after a while it can all get a bit too much.
It's at these times you need an escape for mental clarity, and if you are in Sweden one of the best places to do this is in an underground cabin.
Known as 'backstuga', which literally translates in English to hill cottages, these properties are just that. Houses that were built against hills, low in the ground. Prevalent between the 17th and 19th century they provided cheap housing options for those who were very poor.
While most of those original ones have long since disappeared, or been abandoned and ruined with decay, their concept remains today. With a number of these styles of properties now being offered as 'special experience' Air B&B accommodation for those desperate for a digital and city detox.
About these Backstuga
One of the key features of these Swedish underground cabins is that as they were actually built low in the hills you only needed to build three walls, as the fourth one was shaped with the ground.
These cabins also provided a lot of privacy. Infact as many of their roofs were covered with vegetation they were pretty easy to miss. Especially the ones located in forests or within particularly bosky landscapes.
Hardly the height of luxury, many of these properties lacked running water, as well as natural light after certain times of the day. They were also at the mercy of the elements, though they did provide refuge from snow and heavy rains.
For many people, especially old people who were not able to work and lived through the support of their village or landlord, they were just home. A place they could call their own to escape the harsh realities of their life.
Little Jon's Cabin
One of the most famous of all backstuga is Little Jon's Cabin.
Situated in southern Småland, about a four and a half hour drive west of Sweden's capital city of Stockholm, this was the home of a man called Little Jon, who lived in it in the early part of the 1800s.
Like many of the earthen cabins that were situated in the forests of Sweden at that time, his property was also partially buried in the ground.
It featured three walls of stone and one made of wood and was built on a border of leasehold land between two landowners, which had very little in the way of an area to cultivate.
Jon lived here with his mother and his brother, both of whom drowned themselves in the nearby lake, which gives some indication of how tough life must have been for them.
Many years after Jon died, the backstuga remained uninhabited for a while and gradually fell into disrepair. Then around the time of the 1970s it was renovated and used by a local family, in the nearby village, as a refuge against the Russians, who they were afraid of. Apparently when they got particularly scared they would retreat to this refuge and read aloud from their bible.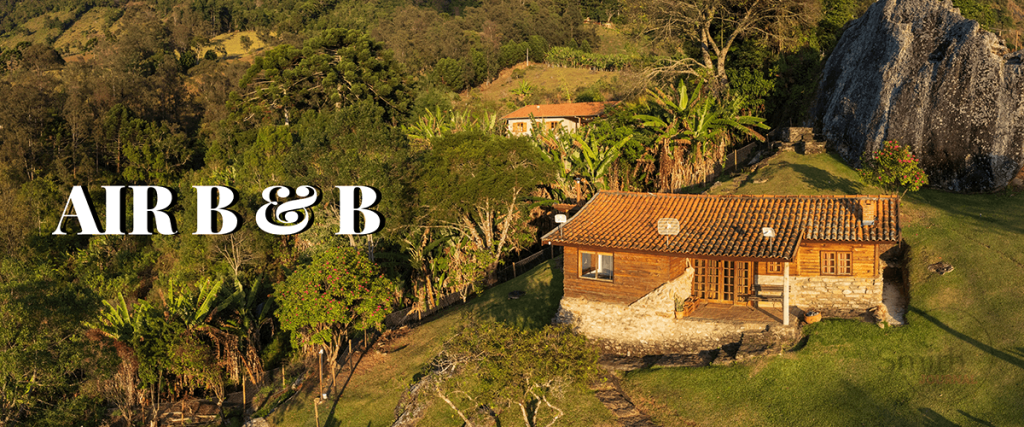 Air B&B
In recent times Little Jon's Cabin has been renovated and restored by a girl from that family who now owns the place with her husband.
Transforming it completely it features one open room with two single beds, two windows for natural light and a fully functioning fireplace.
Unfortunately it has no bathroom, but it is spectacularly engulfed in nature where the air is fresh and clean and the only noise you hear is birdsong, the occasional rustling of a bush, or snapping of a twig by the local wildlife.
The perfect place to detach yourself from the grid for a night or two, this accommodation really has to be seen to be believed.
If you want to hike there just for a visit you are perfectly welcome to do so, while those who want to rent Little Jon's Cabin can do so for only around $60 per night.
To find out more please go and check out agetorp.se to find out more details.
About Småland
Småland is one south Sweden's larger provinces. It's situated some 228 miles west of Stockholm, in a region that runs along the coastline of the Baltic Sea and boasts over 5,000 lakes that showcase some areas of truly outstanding natural beauty.
The region is perhaps best known for the spectacular island of Öland, which enjoys the highest amount of summer sunshine hours in the whole of Sweden and can best be accessed by a bridge.
Generally the sun rises at around 4:00 am here and usually sets around 9.50 pm, thus giving you plenty of time to explore the region's 75 exquisite natural reserves.
A lovely area blessed with a number of terrific hiking trails, it's also possible to kayak or canoe between islands. In addition there are also opportunities for zip-lining around some stunning natural habitats and exploring 'moose parks' which feature fascinating populations of different animals.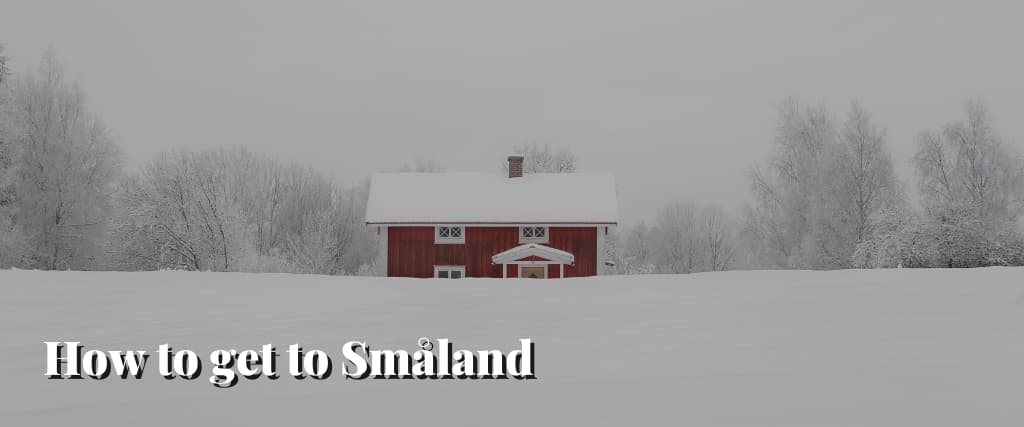 How to get to Småland
From Stockholm the best way to get to Småland is via car, which is a journey that could take you upwards of four and a half hours to complete. Assuming you don't stop along the way to take in some of Sweden's magnificent scenery!
If you don't have access to a car, you can always take a bus, which will involve about a seven and a half hour transit from Stockholm.
Alternatively you might choose to take a train. The journey will take around 3h 45m to cover the 220 mile distance between Stockholm and Småland. Operated by JLT, around 43 trains run weekly from Sweden's capital to this picturesque destination.
The best way to reach Sweden from abroad is to fly. Though you can take the train down from Denmark, or reach the country by ferry, from a number of different locations around the world.