Looking for your next camping adventure?
Well in this article we will showcase to you why The Honeymoon Bay Campground is such a great option.
Nestled within the Jervis Bay region of New South Wales, Honeymoon Bay is a picturesque sheltered bay that offers an excellent beach, as well as fabulous opportunities for paddling and snorkelling in the ocean.
Set along the Point Perpendicular Lighthouse Road, approximately 10 kilometres from the edge of the town of Currarong, a stay at The Honeymoon Bay Campground allows you to fully immerse yourself in this little piece of paradise.
Offering the best of bush and beach camping, if you are looking for a spot that provides tranquillity, relaxation and the chance to explore multiple facets of nature, then you will love what is on offer here.
About The Honeymoon Bay Campground
The Honeymoon Bay Camping ground is actually owned by the Royal Australian Navy.
Situated at their Beecroft Weapons Range, not far from Jervis Bay, the campground is only open at the weekends. During the week it is closed because the navy conducts regular firings with live ammunition!
Despite this, the campground is so popular, that every year it is fully booked out during the summer holiday period as a result of a ballot system which takes place in August.
At all other times of the year, it is available on a first-come, first-served basis. The doors open at 1 pm and you have to go through a checkpoint to enter the site.
Be aware that even at 1 pm there is usually a big queue to get into the campground. So it is worth getting here at midday at the very latest, when they start to take bookings, to secure an optimum campsite spot.
There are no online bookings here, so once you arrive you will need to head straight to the Information Centre to begin the booking process.
Unfortunately, pets are not allowed on the campground site.
Honeymoon Bay Campground Facilities
The Honeymoon Bay Campground offers basic bush camping sites that are unpowered.
Tent camping is allowed here, as well as motorhomes, caravans, camper trailers and campervans. However, as facilities are very limited you will need to bring most of your own supplies.
Portable toilets are provided, but no toilet paper. So be sure to bring your own. In addition, garbage and recycle bins are supplied as well, but aside from that, there is little else.
It is essential therefore that you bring your own water and gas-operated cooking equipment. Though you are allowed to fill up your containers at the entry car park to the Visitors Centre.
Gas stoves are permitted, but you must refrain from lighting fires that require wood, charcoal or heat beads, to ignite. In addition, the use of generators is allowed, but not between the hours of 10 pm or 7 am.
So that everyone can enjoy their stay in comfort and safety without doing damage to the environment, the facility operates a strict 'Camping Code of Conduct'.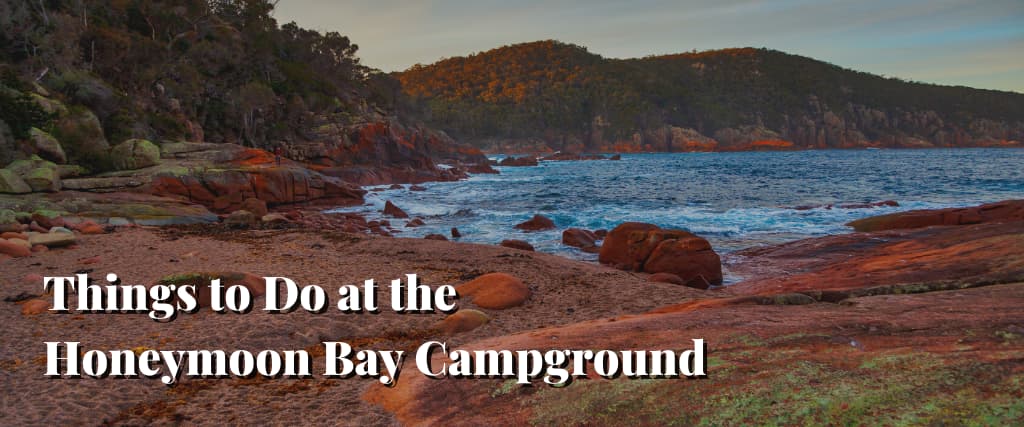 Things to Do at the Honeymoon Bay Campground
During your stay at the campground, you will be able to undertake a wide range of fun, outdoor recreational activities.
These include swimming, sunbathing, walking, combing, and surfing at the beach. In addition, you can go hiking or cycling around the area, as well as birdwatching.
Around the campground site, there are plenty of wonderful photographic opportunities too.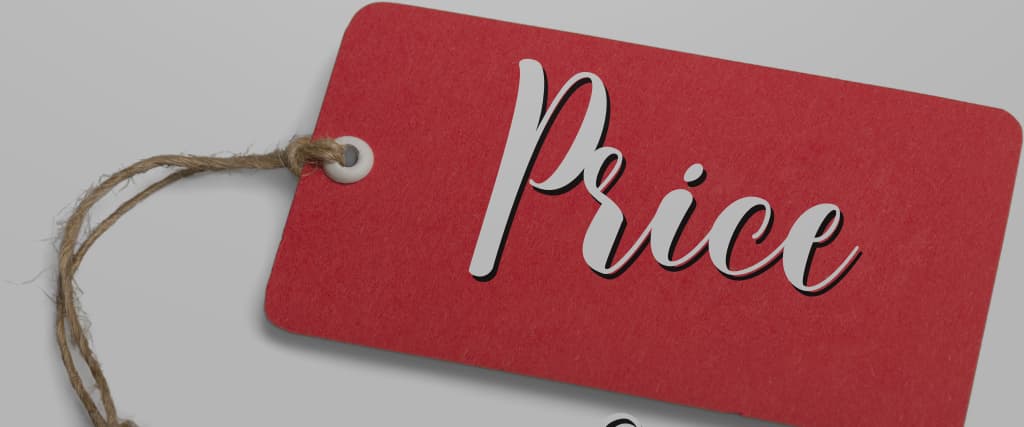 Prices
The cost for each camping space at the Honeymoon Bay Campground is $15 per night, for up to two people, aged over 16 years old.
Each additional person will cost you $5. While children under the age of 16 years old are allowed in for free.
Camping fees are to be paid in CASH ONLY at the Visitor Centre and must be paid within 24 hours of arrival. These fees are not refundable.
Before driving to the Honeymoon Bay Campground it is worth contacting them on 02 4448 3411 to ascertain if they will be open during the weekend you intend to go.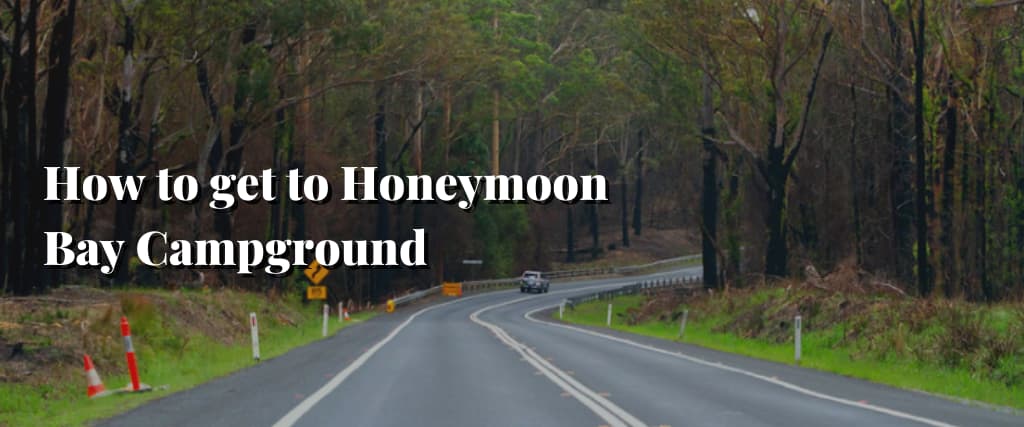 How to get to Honeymoon Bay Campground
The Honeymoon Bay Campground is located at the corner of Lighthouse Road and Currarong Road in
Currarong in New South Wales.
To get there you will need to travel on the Princes Highway/A1 until you get onto Forest Road.
From Forest Road, you will then continue for some 24 km before turning left onto Lighthouse Road, which you will then follow for approximately 3.8 km.
You will then need to turn right onto Honeymoon Bay Road and continue on it for 3 km until you see the entry to the Beecroft Weapons Range, which hosts the Honeymoon Bay Campground on your right.
Things to do Beyond the Honeymoon Bay Campground
Sunset
The sunsets here are incredible, so be sure to wake up early on at least one day during your stay at the campground to check it out.
While you will be able to take lots of photos of it, be aware that you are in an area that the navy owns. So the use of drones to film it, unfortunately, is not permitted.
Point Perpendicular Lighthouse
Just a short drive to the campground is the iconic Point Perpendicular Lighthouse, around which there are plenty of walks you can undertake.
Built in 1899, the lighthouse is thought to have been New South Wales's first lighthouse made out of precast concrete blocks.
It boasts a unique castle-like design, which is an Instagram photo waiting to happen, while the panoramic views from its grounds are terrific too.
Outer Tubes
The Outer Tubes is a scenic spot in the Beecroft Peninsula which is well worth checking out.
Taking the form of honeycomb rock ledges, you can access them from the Point Perpendicular car park.
It is a popular spot for abseiling and rock climbing, as well as being one of only two land-based locations in the whole world for land-based marlin fishing.
Silica Cove
Directly from the campground, there is a fabulous 5 km walk round trip that you can do to Silica Cove Beach.
The landscape you will pass through to get there is very picturesque, and the beach is spectacular.
You will also get to see the rusted wreck of the St Martins De Porres, which is another excellent Instagram photo opportunity.