According to the International Flipper Pinball Association, there's been renewed interest in Pinball over the last decade, with the player and competition numbers growing globally. In 2006, there were 500 players in 50 competitions worldwide. By 2017, the number had grown to over 55,000 players in almost 4,500 matches.
In 2016, NBC News reported on the revival of pinball, sighting that over 3,500 pinball matches that year — hosted in 24 countries and with more than 100,000 players from different age demographics.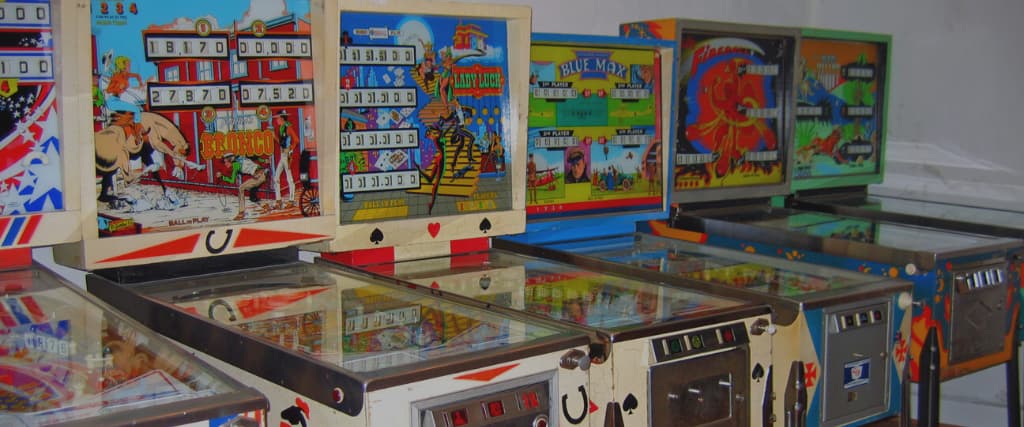 BBC first reported pinball's revival in 2011 in an article titled "Flipping heck: is pinball about to stage a recovery?." The article attributed pinball's decline to fruit and arcade machines competition. However, they reported that a new crop of pinball companies was on the rise, and they're trying to reintroduce the world to the physical joys of casting the silver ball.
The Heighway Pinball company, based in the United Kingdom, is among the new pinball companies on the rise. According to its managing director, Andrew Heighway, computer games are the driving force behind the resurgence of the almost extinct arcade game. The company is soon to release its first machine, owing to a massive increase in pinball console and smartphone games in recent years.
The BBC article also highlighted how industry leader Jack Pinball planned to capitalise on the reviving game. The company planned to create new games based on popular shows like the Wizard of Oz. The revamped pinball game would feature a high-resolution LCD in the black box, substituting the outdated dot-matrix display pinball that had been in use for over three decades.
Instead of cheap general illumination bulbs, the new pinball game would also have colour-changing LEDs. Showing his commitment to the plan, Jack Guarnieri, the founder of Jack Pinball, enlisted the well-known coder, rules designer, and former Stern Pinball employee, Keith Johnson.
In April 2016, Escher Lefkoff, a 13-year-old pinball sensation from Colorado, won the Divison A title (together with $7,000 of award money) and was, by 2017, still the world champion.
The IFPA announced the return of the once-popular IFPA Heads-Up Pinball championships in 2017. However, the tournament would have a new twist as players would be competing head-to-head concurrently on two different devices to see who would finish the challenges fastest for a brand new Stern Pro Pinball Machine.
Since pinball machine makers are held privately, the best way to make a comeback would be using virtual reality (VR).
Some arcades have started, including VR rooms. The Verge, in 2016, reported that Jeremy Williams, who had developed light-up video game pixel art before, has designed a VR pinball controller from zero. He built it to work with Pinball FX 2 VR game, which is currently available on Oculus Rift.