Anyone who has spent a bit of time living or holidaying in Australia will have come across the term 'Bogan'.
Whilst it might not be a word you will find in the Oxford English Dictionary, it is now a common and widely used slang term that describes a very specific type of individual.
No one is quite sure when the term bogan was first introduced into mainstream Australian vernacular. Some people think it originated out of Melbourne's outer suburbs in the late 1970s. However, there is no doubt it came to prominence in the 1980s when Kylie Mole started using the term frequently in the television series The Comedy Company.
If you are still unsure of its meaning, fear not!
In this article we will provide you with a summary of what exactly is a bogan, so you will soon become an expert in spotting one.
What is a Bogan?
Essentially a bogan is someone who lacks culture and sophistication, and who displays vulgarity, boorishness and uncouth attributes in spades.
As well to these traits, bogans have a distinct look and the chances are you would have seen many a bogan during your time in Australia without actually realising it.
Bogan men pretty much exclusively sport mullets, which they often pair with thick sideburns and a bushy moustache. They also tend to be heavily tattooed as well, one design of which is usually an Australian flag.
In addition, they also wear either white or blue singlets, along with shorts in the summer. Or tracksuit pants in the winter, which sometimes have holes by the knees.
Their footwear of choice tends to be a cheap pair of runners, Blundstones or moccasins, while they often accessorise their outfit with a can of VB or an Australian flag.
Female bogans can have mullets too – although many have long straight hair – and usually sport some tattoos as well.
They also tend to wear t-shirts or singlets that show a lot of cleavages, as well as cut off denim shorts or tracksuit bottoms. If they are not wearing runners or thongs, they often go round in bare feet.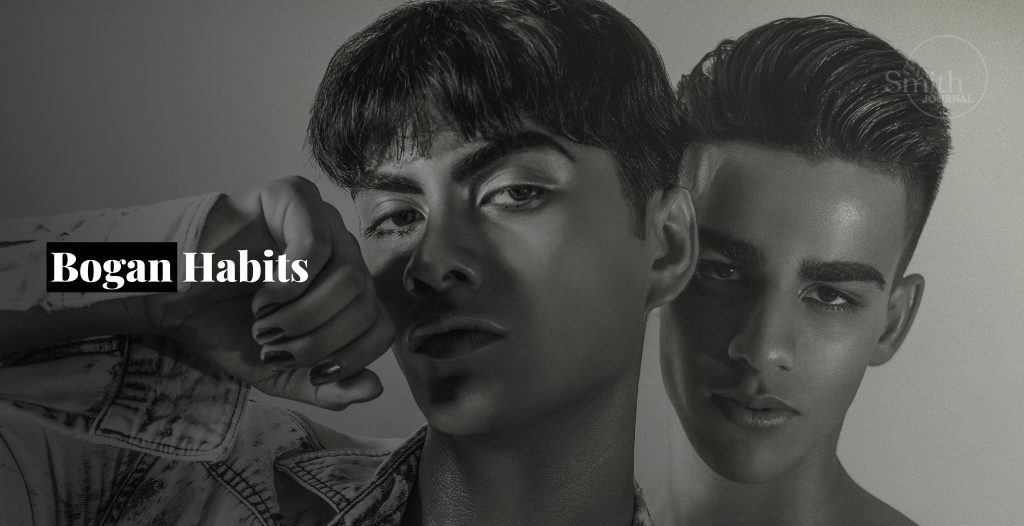 Bogan Habits
While taking little care of their physical appearance or body shape, bogans can often have a very easy, down to earth personality. In addition, they display a number of personality traits and habits which can be characterised as follows:
– Says the word 'youse' a lot

– Usually drive a Holden or a Ford
– Many of their male friends are called Wayne, Shane or Jayden, while their female friends are often named Shazza, Brexleigh or Shannon
– They love their footy
– Enjoys nothing more than a good old 'smoko' break (smoking) at work
– Wears Sunglasses on the back of their neck
– Nickelback is their favourite band have all of their albums on Spotify.
– Own a pet kelpie, blue heeler or a staffie
– Only goes to Bali on holiday and stays in Kuta
– Older bogans tend to be overweight, yet proud of their 'Rig'
– Been arrested at least once in public when not wearing a shirt
– Hit the pub as soon as they get paid
– Wears an Australian flag around their shoulders for the whole of Australia Day, whilst singing lines from 'Khe Sanh' by Cold Chisel repeatedly
– Says the phrase 'Sick C*nt' almost as much as they say 'youse'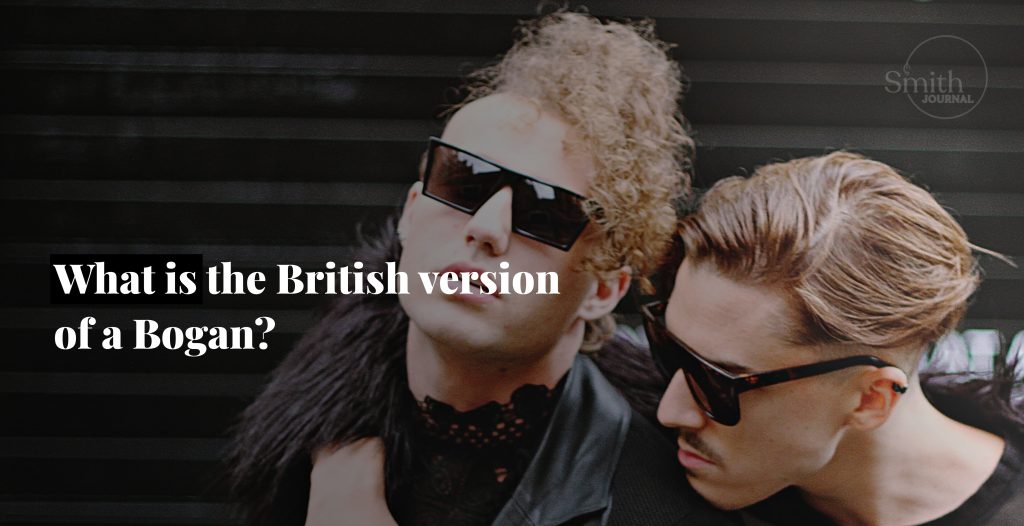 What is the British version of a Bogan?
The closest thing Britain has to a bogan is a 'chav'.
However, this is not an exact replication, as a chav is typically a working-class youth who is poorly educated and full of angst and aggression.
Bogan's by contrast, especially older ones, are generally not that aggressive and can often be seen as welcoming people who love to share a beer and a yarn.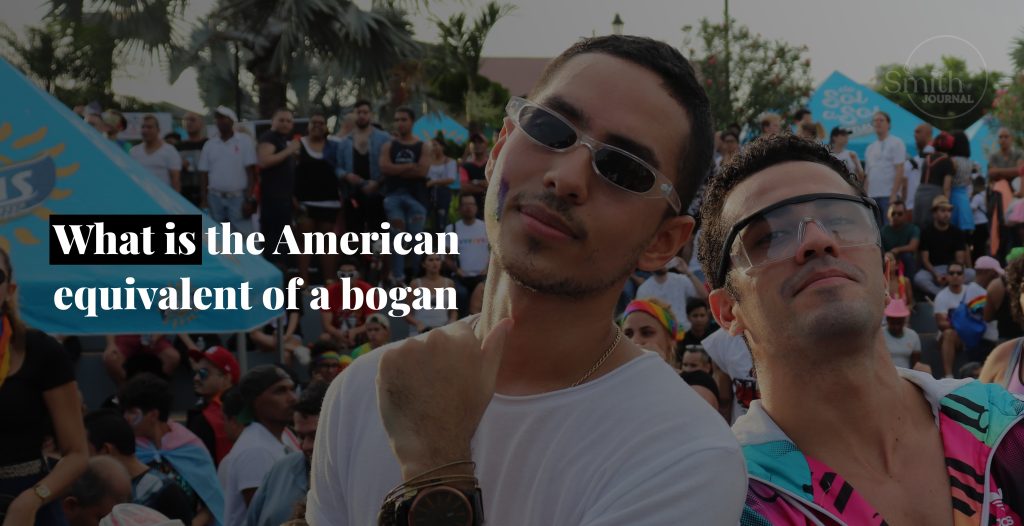 What is the American equivalent of a bogan?
The closest American version of a bogan is probably a redneck.
That said, while a redneck usually describes a racist caucasian person who works outdoors a lot, bogans are generally not perceived as racists.
Bogans are also not defined by a particular race, as people of any race can be considered to be a bogan.
The key attribute to being a bogan is that you have a tacky taste. So in this respect, you can actually fit this criterion even if you are rich.
Is the term Bogan Offensive?
The term bogan is not an offensive term to the same level as calling someone the C-word or using a racist insult towards them.
However, it can often be used as a pejorative or derogatory phrase to infer that someone lacks class or taste.
In this respect, the term bogan has actually generated a number of compounds and derivatives including such phrases as bogan chick, boganhood, boganic, boganism, boganity, boganland, boganness, to express this inference.
Despite this, in recent times some Australians have started to embrace the term bogan as one of endearment – meaning someone who is a down-to-earth, a lovable rogue type and not pretentious.
Bogan in Popular Culture
So entrenched now is the phenomenon of the 'bogan' in Australia that it penetrated mainstream popular culture.
There are many examples of TV programmes that satirise the bogan including Kath and Kim, The Bogan Hunters and Upper Middle Bogan. All of which are much loved by audiences across the country.
In fact, such is the affinity to the bogan now there is even a Big Bogan statue you can visit in Nyngan, New South Wales.
Part of Australia's 'Big' collection of tourist attractions that also includes The Big Pineapple in Woombye, The Big Banana in Coffs Harbour and the Big Prawn in Ballina, this huge 5.96 metre, 1500 kg statue is a popular place in which to take a selfie for Instagram.