The Weddin Mountain Region is a pristine wilderness in the heart of New South Wales waiting for you to explore it.
This captivating part of the state is a haven for nature lovers, history buffs and those seeking adventure experiences. With its rugged mountain landscapes, serene waterways and rich cultural heritage, the Weddin Mountain Region offers an unforgettable journey through some of Australia's most untouched and picturesque terrain.
This article takes you on an expedition into the heart of this hidden gem, uncovering the secrets of its natural beauty, historical treasures and the myriad of outdoor adventures that await those who venture into its embrace.
So, please keep reading as we reveal everything that makes the Weddin Mountain Region a terrific place to visit.
Getting to the Weddin Mountain Region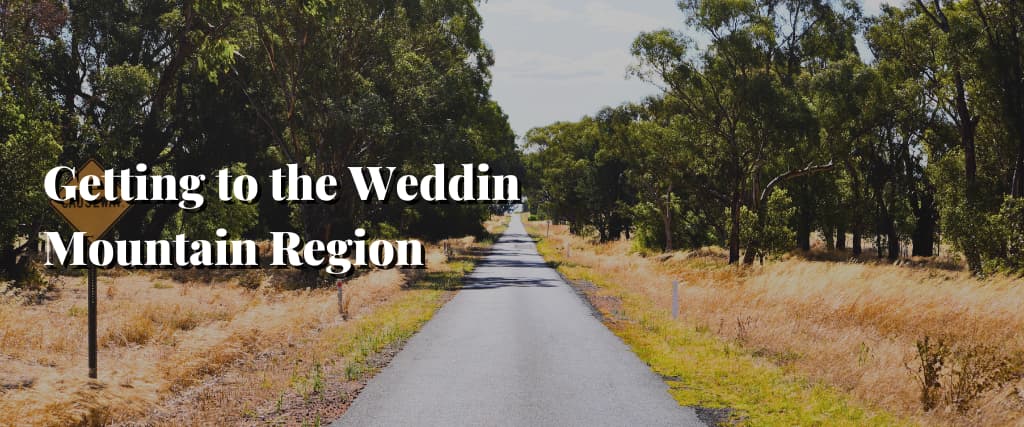 Before embarking on your adventure around the Weddin Mountain Region, you will need to know how to get there.
The region is conveniently located 370 km west of Sydney and is easily accessible for both local and international travellers.
Here are some common routes to reach this stunning destination:
By Car:
If you're coming from Sydney, take the Great Western Highway and then the Mid-Western Highway to Grenfell – one of the main towns in the Weddin Mountain Region. The drive offers scenic views of the Australian countryside, and it takes around 4-5 hours to complete.
By Train:
For a more relaxed journey, consider taking a train from Sydney to Cowra or Young, both of which are close to the Weddin Mountain Region. The train ride provides an opportunity to witness New South Wales's changing landscapes in comfort without worrying about driving.
By Air:
Although there isn't an airport near the Weddin Mountain Region, you can fly into Sydney or Canberra. From there, you can rent a car to take you where you want to go in this stunning part of New South Wales.
Best Time to Visit Weddin Mountain Region
The Weddin Mountain Region welcomes visitors throughout the year, offering a unique and enchanting experience each season. Here is a breakdown of what to expect in each season:
Spring:
From September to November, spring is a favoured time to explore the region when the landscape bursts into a riot of colourful wildflowers, making it an ideal period for hikers and nature lovers.
Summer:
During the summer months of December to February, warm and sunny weather prevails, making it perfect for outdoor activities such as camping and water sports.
Autumn:
Autumn, from March to May, blankets the region in a tapestry of red and gold hues, offering a cool and crisp climate perfect for gentle strolls and picnics.
Winter
Between June and August, winter brings milder temperatures, making it an excellent time for those who prefer a quieter atmosphere and wish to explore the region's historical and cultural attractions.
Ultimately, the best time to visit the Weddin Mountain Region depends on what you want to see and do and what weather you enjoy most. However, whenever you decide to head to the region, you are sure to enjoy a wonderful experience.
Things to see and do
Visitors to the Weddin Mountain Region are spoilt for choice when it comes to things to see and do. The area houses a plethora of sites, attractions and activities that will keep you busy and engaged for days.
Here is a selection of some of the region's most notable highlights:
Exploring the Natural Beauty
The Weddin Mountain Region is renowned for its breathtaking natural beauty. From rugged peaks to serene waterways, there's something for everyone to enjoy.
Be sure to check out:
1. Weddin Mountains National Park
The Weddin Mountains National Park is a must-visit destination.
The park, undoubtedly the jewel of the region, encompasses the ancient Weddin Mountains – a range of low, rocky hills that offer fantastic hiking opportunities.
Within them, the Eualdrie and Burril Lake walking tracks provide stunning views of the surrounding landscape.
As you traverse them, keep an eye out for native wildlife, including kangaroos, wallabies and various bird species.
2. Wyangala Dam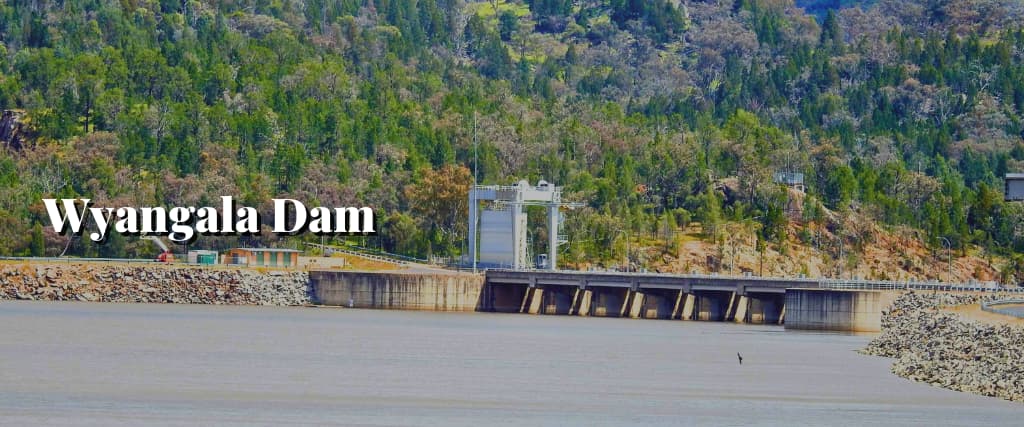 Wyangala Dam is an expansive reservoir created by the damming of the Lachlan River. It offers a picturesque setting surrounded by rolling hills and bushland for visitors to enjoy.
Whilst there, they can indulge in a variety of recreational activities, from fishing for golden perch, Murray cod and silver perch to water skiing and boating on its tranquil waters.
The dam's well-maintained picnic areas provide a perfect backdrop for a relaxing lunch or a family outing, while the serene ambience and scenic beauty make it an ideal spot for capturing memorable moments and reconnecting with nature.
3. Monteagle Reserve
Those wanting a lovely scenic spot in which to relax should head to Monteagle Reserve.
This serene reserve provides visitors with well-maintained walking tracks, lush greenery and a sense of serene isolation – making It a perfect destination for a leisurely stroll, a family picnic, or a moment of quiet reflection.
As you explore the reserve, keep an eye out for the native flora and fauna that thrive in this unspoiled environment. Be sure to have your camera ready to take photos of them – but just remember, look but don't touch.
4. Ben Halls Cave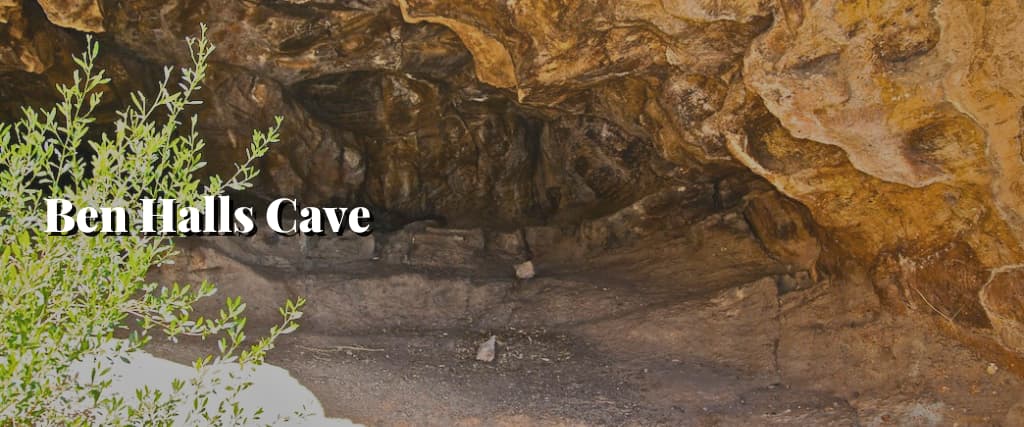 Ben Halls Cave, nestled within the rugged beauty of the Weddin Mountains National Park, is a place where history and natural wonder intersect.
This cave takes its name from the infamous Australian bushranger, Ben Hall, who is believed to have used it as a hideout during the 1860s. Today, it serves as a fascinating historical and geological attraction.
Guided tours offer visitors a chance to step back in time, delving into the cave's intriguing past and the life of its notorious inhabitant. As you explore its chambers and passages, you'll be captivated by the stunning rock formations and the sense of adventure that permeates the air.
5. Grenfell Historic Site
For those wanting an insight into the era of the Australian gold rush, the Grenfell Historic Site is an excellent place to visit.
Located in the heart of Grenfell, this exceptionally preserved historic site takes you on a journey through cobblestone streets lined with beautifully restored buildings which reflect the town's rich heritage.
The site offers a glimpse into the lives of early European settlers and gold miners, with meticulously curated displays, artifacts and period costumes that transport you to the 19th century.
Outdoor Adventures
Adventure enthusiasts will find plenty of activities to get their hearts pumping in the Weddin Mountain Region.
1. Hiking and Bushwalking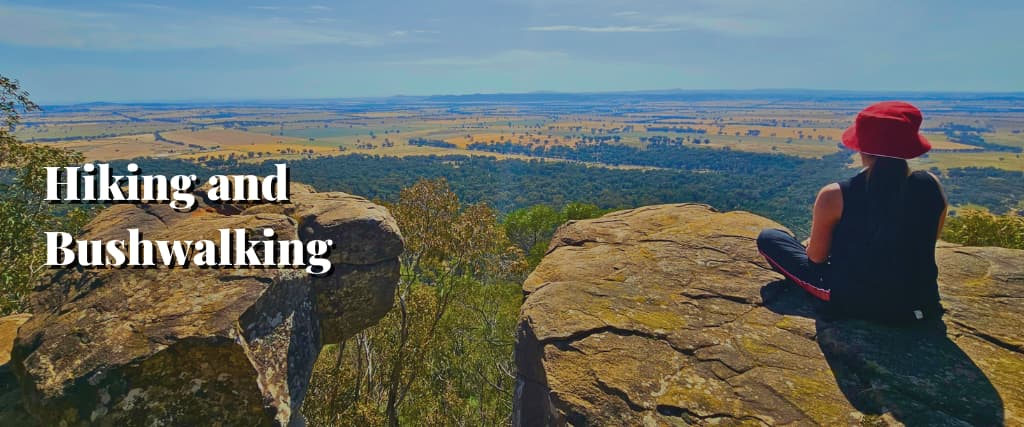 If you enjoy hiking and bushwalking, you will be in your element whilst visiting the Weddin Mountain Region.
With its diverse landscapes, well-maintained trails and breathtaking vistas, this region offers a paradise for those who love to trek through nature. From the rugged terrain of the Weddin Mountains National Park to the tranquil paths of Monteagle Reserve, there are routes suitable for all levels of fitness and adventure.
Whether you're seeking a gentle amble to immerse yourself in the natural beauty, or you're a seasoned hiker looking for a challenging ascent, the Weddin Mountain Region invites you to lace up your hiking boots and embark on an unforgettable journey through its pristine wilderness.
Along the way, you might encounter native wildlife, discover hidden waterfalls, and witness the ever-changing beauty of the Australian landscape.
2. Birdwatching
Birdwatching is a popular activity in the Weddin Mountain Region. Its diverse ecosystems – from woodlands to wetlands – provide a habitat for a wide variety of bird species. As you explore the natural landscapes and trails, keep your binoculars and cameras ready to capture glimpses of some of Australia's most remarkable avian inhabitants.
Look out for iconic species such as the wedge-tailed eagle soaring overhead, the vibrant plumage of superb parrots, and the distinctive calls of yellow-tailed black cockatoos.
3. Rock Climbing
Those into rock climbing are in for a treat in the Weddin Mountain Region, as its rugged and imposing granite formations present a challenge for all skill levels.
From crack climbs to face climbs, the unique geology of the area provides a diverse array of routes to conquer. Subsequently, with the stunning Australian wilderness as your backdrop, rock climbing in the Weddin Mountain Region is an unforgettable experience that combines physical challenge with the sheer beauty of the outdoors.
4. Fishing
Another popular activity in the Weddin Mountain Region is fishing. The region's waterways, including the picturesque Wyangala Dam, offer a diverse range of fishing experiences.
Anglers can cast their lines in search of golden perch, Murray cod, silver perch and other freshwater species that thrive in these pristine waters. So, whether you are a keen angler addicted to the excitement of a big catch or a novice looking for a tranquil day by the water, the region's lakes and rivers provide a serene and natural setting for this timeless activity.
5. Cycling
One of the best ways to explore the Weddin Mountain Region is by cycling. The region boasts a network of scenic cycling trails that cater to riders of all skill levels. Taking you through serene forests, lakeside cycling paths and other challenging routes along quiet country roads, the Weddin Mountain Region offers diverse terrain and stunning landscapes to explore on two wheels.
As you pedal through this unspoiled Australian wilderness, you'll have the chance to soak in the region's natural beauty, observe native wildlife and relish the peaceful ambiance that makes cycling here an unforgettable experience.
Cultural and Historical Sites
In addition to its natural wonders, the Weddin Mountain Region is steeped in history and culture. If time permits, why not explore the rich heritage of the area through these captivating sites:
1. Lambing Flat Folk Museum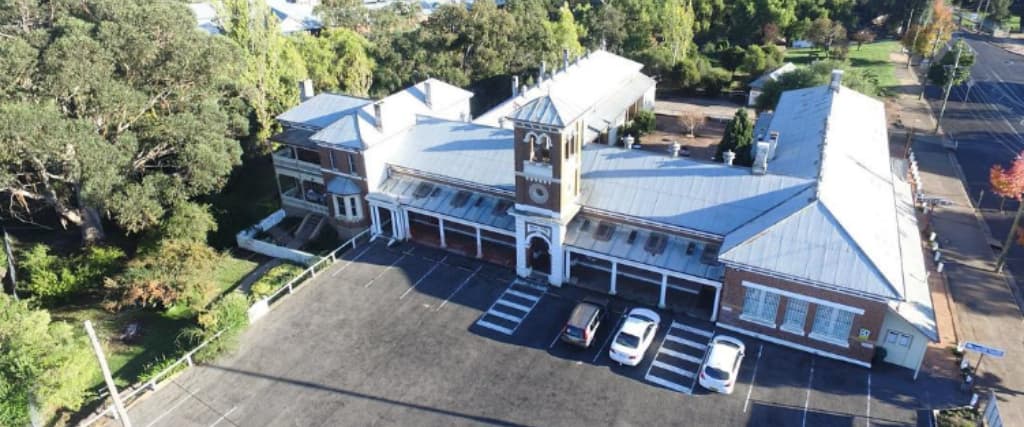 Located in the heart of Young, the Lambing Flat Folk Museum offers a fascinating glimpse into the region's past – particularly during the tumultuous era of the Lambing Flat riots and the subsequent gold rush.
The museum's extensive collection includes a fascinating array of artefacts, from vintage mining
equipment and tools to clothing, documents and memorabilia from the gold rush days.
Visitors can explore meticulously recreated scenes from the 1860s, gaining insights into the daily lives of early European settlers and gold miners.
2. Grenfell Art Gallery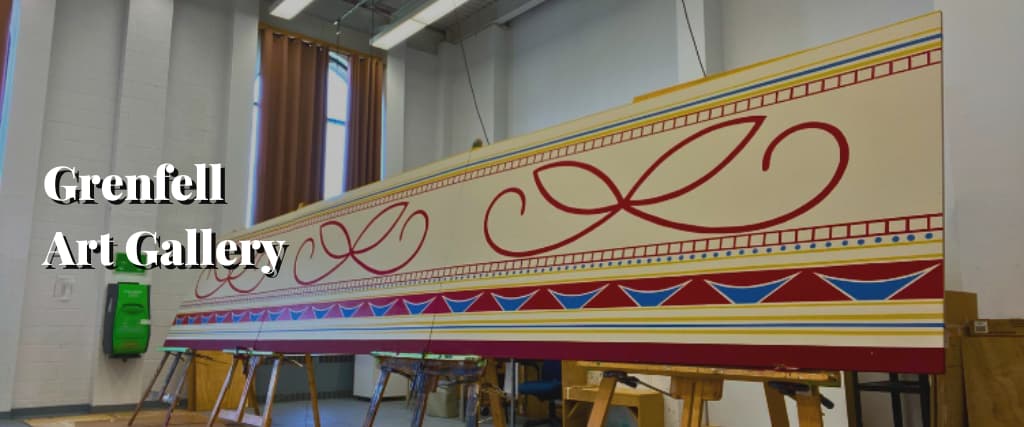 For those into art, the Grenfell Art Gallery is worth a visit. It showcases the creative talents of local and regional artists, providing visitors with an opportunity to immerse themselves in a diverse world of visual arts.
From paintings and sculptures to textiles and other innovative forms of artistic expression, the gallery's ever-changing exhibitions capture the essence of the community's artistic spirit.
The Grenfell Art Gallery not only celebrates the talents of established artists but also nurtures emerging ones, contributing to the dynamic arts scene in the region. Overall, a visit to this gallery offers an enriching experience where you can appreciate the boundless creativity that flourishes within the Grenfell community and the broader Weddin Mountain Region.
3. Grenfell Observatory
Stargazers and fans of astronomy should make a stop at the Grenfell Observatory. The region's clear night skies provide an excellent backdrop for observing celestial wonders.
Throughout the year the observatory often hosts public events and stargazing sessions, allowing visitors to peer through telescopes and learn about the cosmos.
4. Cowra Japanese Garden and Cultural Centre
While not directly in the Weddin Mountain Region, the Cowra Japanese Garden is a short drive away and well worth the visit.
This stunning garden is one of the largest Japanese gardens in the Southern Hemisphere. It's a peaceful oasis where you can admire traditional Japanese architecture, tranquil ponds and beautiful cherry blossoms.
Whilst there, be sure to check out the Cultural Centre, which offers insights into the history of Japanese-Australian relations.
5. Lambing Flat Chinese Tribute Garden
This garden pays homage to the Chinese miners who played a significant role in the region's history during the gold rush.
Explore the beautifully landscaped gardens, bridges and pavilions, all while learning about the Chinese community's contributions to the area.