The cello, also known as violoncello, (French violoncelle, German cello, or violoncello) is a bass musical instrument of the violin group, typically with four strings, pitched C–G–D–A upward from two octaves below middle C.
A standard cello is sized about 27.5 inches (70 cm) long (47 inches [119 cm] with the neck), has deeper ribs, and has a shorter neck than a violin.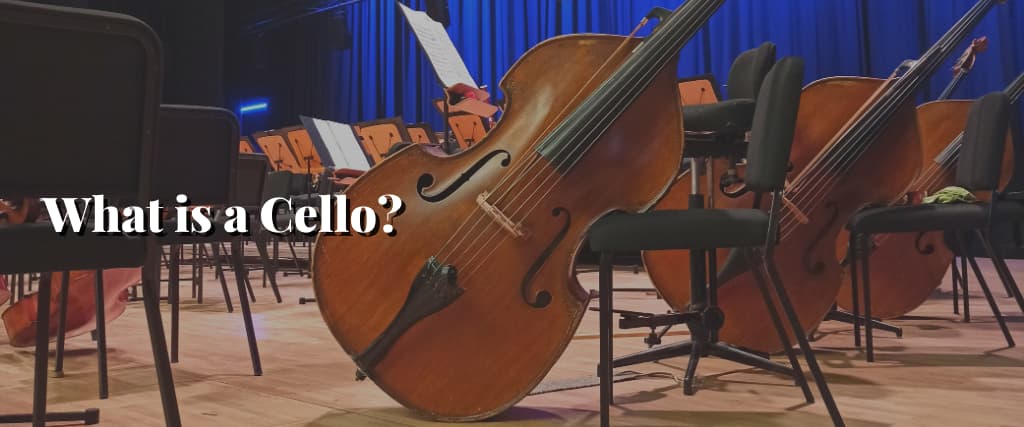 Cellos first appeared during the 16th century and were originally made with five strings. Their intended use was only to serve as additional bass sound to ensembles; however, over time the instrument grew in popularity and became a solo instrument – and lost a string from the original design.
The rise in popularity came in part by prominent composers from the 17th century including Joseph Haydn and Mozart using the cello alongside the harpsichord for basso continuo sections; which eventually became a standard practice.
Remarkable works with prominent cello usage include J.S. Bach's six suites for unaccompanied cello, Beethoven's five sonatas with cello and piano, and several concertos of Édouard Lalo, Antonín Dvořák, Camille Saint-Saëns, Edward Elgar, and Samuel Barber.
Contemporary cellists of notable prominence include Pablo Casals, Mstislav Rostropovich, and Yo-Yo Ma, among others who continue to champion the instrument.