The charitable group United Way of Cleveland believed they had come up with an excellent idea in 1986 to gain some attention and provide a stunning spectacle simultaneously: a bid to break the previous record for the most balloons released simultaneously. For days, a massive group of volunteers inflated helium balloons, 1.5 million, and strung them beneath a massive net.
The day set for the stunt, September 27, 1986, dawned; however, owing to an impending rainfall, the organisers eventually decided to release the balloons sooner than initially intended. Approximately 1.5 million helium balloons were released from Cleveland's Public Square at 1:50 p.m. and floated up around Terminal Tower.
The idea was that after the balloons were released, they would remain airborne until they burst and fell to earth. But regrettably, that's not what happened. When the multicoloured helium-filled latex spheres were released, they hit a cold front and rain, which caused them to sink back toward the ground while fully inflated.
In Northeast Ohio, over a million balloons released into the atmosphere littered the landscape and clogged the streams. In addition, several balloons washed up on Lake Erie's Canadian shores in the following days.
According to reports, some balloons descended onto a farm in Medina County in Ohio, frightening a group of Arabian horses belonging to Louise Nowakowski. The balloons caused damage to the animals. After filing a lawsuit against United Way for damages totalling $100,000, Nowakowski resolved the case for an unknown sum.
The balloons unintentionally slowed down efforts to find and save two missing anglers, which was the worst outcome of the catastrophe. Bernard Sulzer and Raymond Broderick, who is still missing, were reported missing on the same day the incident happened.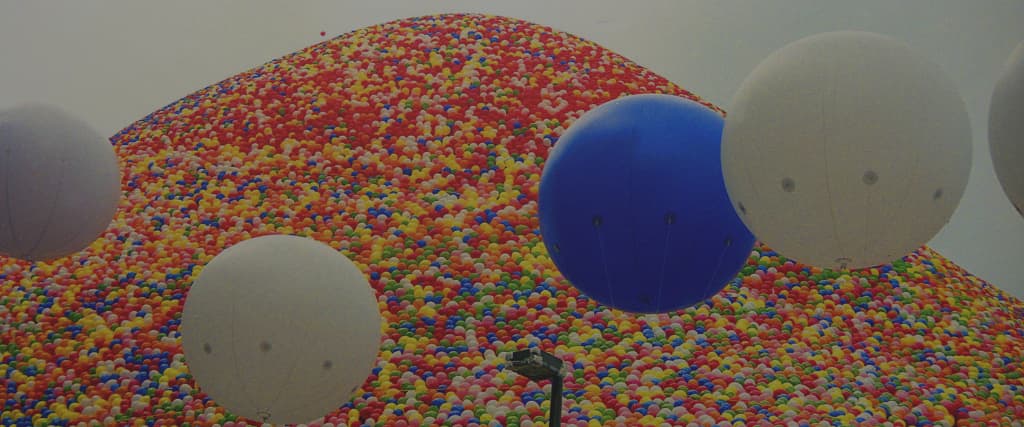 The Coast Guard rescue teams could not locate them even though the 16-foot watercraft they had was found moored near Edgewater Park's break wall. Rescuers could not tell between a human and a balloon because of the many balloons lying about.
The Coast Guard stopped searching on 29 September, and days later, both men's remains washed up on the strand. Later, one of the men's wives filed a lawsuit against United Way of Cleveland and the organisation that put on the event. The lawsuit was resolved for an unknown sum.
The event ultimately broke a world record but wasn't without incident. If this sad incident demonstrated anything, it was that the most innocent deeds and the finest intentions might have fatal results.