If you are an avid user of social media, and in particular YouTube, the chances are you would have heard of Trevor Wallace and his redneck parody videos in which he wears Pit Viper sunglasses.
Watched by millions, the videos actually gained notoriety not just for his antics, but also because of his style of eyewear.
Causing quite a stir on the internet, the sunglasses suddenly became a much sought after fashion item for people all over the world, and in particular Australia.
Sadly, as they are not widely available just yet, this is not necessarily an easy thing to do in the lucky country, which is why we have put together this overview of where to buy Pit Viper Sunglasses in Australia.
What exactly are Pit Viper Sunglasses?
But before we delve into that its worth explaining, for those who are unaware, what exactly Pit Viper Sunglasses are.
Founded in 2012, by Chuck Mumford (nope, nothing to do with the British rock group Mumford & Sons), who wanted to create a durable pair of sunglasses that could take a pounding, the initial design was inspired by military issue eyewear from the 1990s.
After enlisting the likes of Travis Pastrana, the famous motor sport and X Games champion, as well as the legendary hip-hop artist Riff Raff, as brand ambassadors, the distinctive wrap around Pit Viper sunglasses became a cult streetwear sensation, especially amongst drug dealers in Australia and beyond.
Ironically, while these sunglasses started off predominantly as a fashion statement, it transpired that they were actually fairlydecent performance eyewear too. Which was a nice little bonus that instantly strengthened the brand further.
So what makes viper sunglasses so special?
Pit Viper sunglasses are actually very effective at blocking out very bright conditions where there are lots of snow and water. In other words by the beach or on mountain ranges.
The reason for this is because their polarized lenses are made with high index, 1.2mm impact-resistant plastic.
As a result, the complete range of Pit Viper sunglasses offer 100% UV ray protection. Their lenses also carry a Z87+ rating against dust, chemicals and various impacts.
Given how relatively cheap they are in comparison to other major brand sunglasses you can buy, Pit Viper sunglasses are now seen as a very good alternative to them. Not least becausethey provide excellent value for money.
With their extra-large design, which features frames that measure around 145mm wide and 55mm, as well as their flashy and reflective lens, these sunglasses really make a statement too. Which is something that attracts many people to them.
In recent times a number of TikTok videos showing people wearing them in a range of scenarios, including whilst mowing the lawn, mountain biking, running or skiing, as well as Trevor Wallace parody memes, have propelled the brand further into people's consciousness. Thus cementing its reputation as a legendary fashion item.
Where Buy Pit Vipers in Australia
So you've become a convert and want to jump on the Pit Viper bandwagon. Great! But where are you going to buy them from?
In Australia it can be difficult to find genuine Pit Vipers. So to ensure you don't fall victim to a scammer or ending up inadvertently procuring yourself a fake, we have put together this list of website sites where you can purchase a genuine, bona fide pair of your favourite design.
Pit Viper
There is no better place to purchase a pair of Pit Vipersunglasses in Australia than on the brand's official website.
For a start you will have the peace of mind to know that you are buying a real and genuine pair, and secondly, you will get to choose from their entire range. This includes everything from their 2000s, Ellipticals, Exciters and Grand Prix selections.
Don't forget, you get what you pay for, so if you want to procure yourself a ridgy didge style you will have to ignore some of the prices you see quoted elsewhere and just focus on the authenticity of your purchase.
If you buy directly from their website you can also choose to purchase some of their other items as well, which include the likes of tops, headwear and power bottoms to complete your look. While there is even the facility on their website for you to submit a photo of yourself wearing their products, so they can upload it to their socials.
Website: https://www.pitviper.com/
Jonny Sprockets
Instead of buying direct from the manufacturer out of the USA, you might want to save a few dollars by buying from one of Pit Vipers Australian resellers instead.
If so, you should definitely check out Johnny Sprockets.
Selling genuine Pit Viper sunglasses that are directly sourced from the brand's headquarters in Utah, you might not be able to get the full range from them, but what they do offer is pretty extensive.
Furthermore, if you do buy from them it should arrive much more quickly (given that it is being shipped in Australia) than if you were to purchase from Pit Viper in the USA.
You will also save money on postage, and could even secure free postage, if you buy a particular model, or spend enough to get free postage.
Website: https://www.jonnysprockets.com.au/s/-/pit-viper
Rhythm Snowsports
Based out of Cooma in New South Wales, Rhythm Snow Sportsis another fabulous option for purchasing Pit Viper sunglasses in Australia.
A fully verified, Australian based distributor of these products, you will be able to peruse their site with the confidence that you are looking at the genuine article.
Website: https://www.rhythmsnowsports.com.au/collections/pit-viper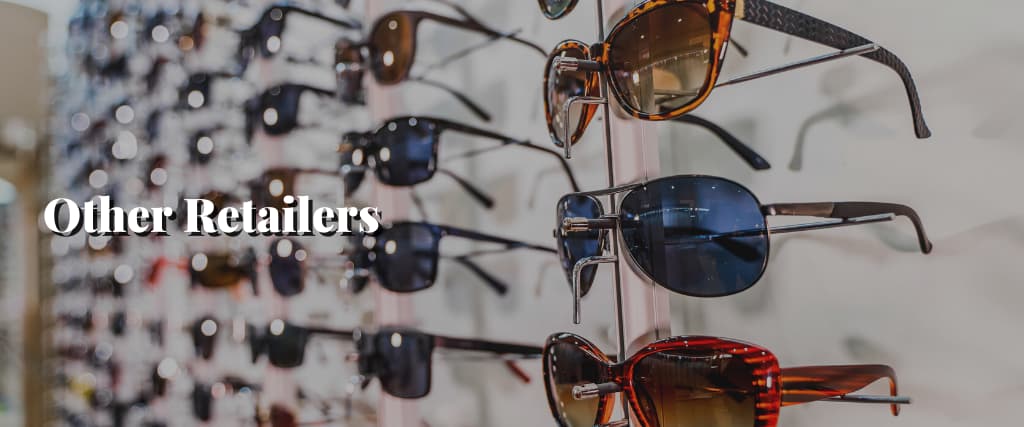 Other Retailers
If you are unable to source the style of Pit Viper Sunglasses you are after, there are a number of other retail outlets you can try.
This includes the likes of Frugo and Bike Exchange, both of whom showcase a decent range on their websites. Failing that, you could also try Ebay and Amazon as well – though if you choose the latter two, just be sure you are buying a genuine pair for yourself.