So, you want to visit Brissie, but you don't think you have the funds? Australia is notoriously high priced for Aussies and for would-be travellers. It's the most expensive country in the world to be happy in, but that doesn't mean you have to mark it off your happy list of dream vacations.
The more you travel, the more you learn there are ways to cut prices without cutting corners on quality. Some things to consider are the time of year when you vacation, travelling with a cobber who can split hotel costs and a coldie, and taking advantage of as many free activities as possible.
What else are you supposed to do, cut back on drinks or not pig out at delicious restaurants?
No way, mate! Don't be a drongo and check out these fun, yet budget-friendly, attractions in beautiful Brisbane, Australia's third-largest city.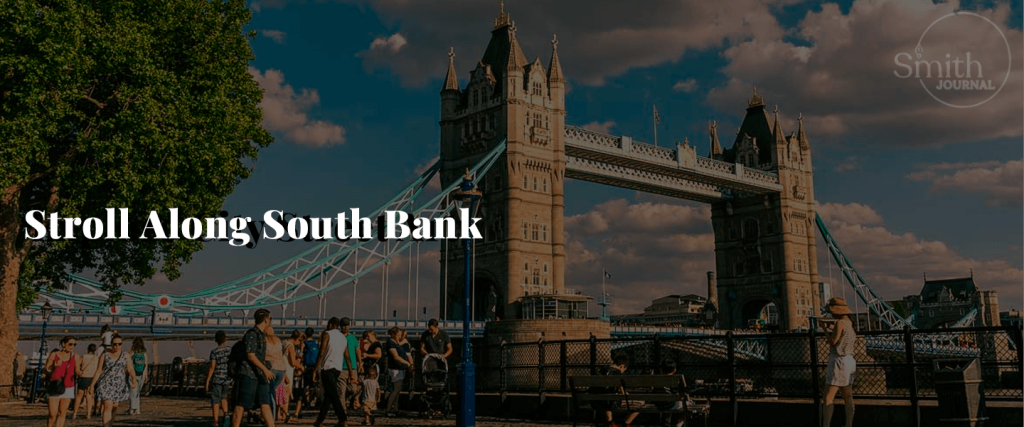 1. Stroll Along South Bank
The South Bank Parklands, 17 discovery-dense hectares located on the Brisbane River, is one of Brissie's most important and popular precincts. There's something for everyone here and an almost unlimited amount of free ways to spend your day.
You can swim, walk along the promenade, find a park to picnic in, or uncover historical sites like the Nepalese Peace Pagoda. You can even find free fitness classes like Tai Chi at Rainforest Green and free children's tours like the Karawatha Forest discovery walk.
If you wanted to, you could spend the entire trip just at the South Bank and still not have seen everything.
2. Beat the Heat on Streets Beach
Located on the South Bank, but deserving its own blurb is the beautiful Streets Beach. It's the only city beach in the world. You can spend the whole day building sandcastles and soaking up the sun, or you can cool down at this oasis after a long day of exploring.
Right next to Streets Beach are two other spots you don't want to miss: the Boat Pool and Aquativity. The ladder is a family-friendly, educational water park that incorporates elements of the river into the fun and emphasizes its importance.
3. Lower Your Exhibitions
If you want a more mentally stimulating activity, then be sure to stop by Queensland's Art Gallery (QAG) and the Gallery of Modern Art (GOMA) which together form QAGOMA. There's an incredible amount of breathtaking paintings, sculptures, and interactive displays here year-round. They even have a cinema and a kid's centre!
Entrance into the museum is absolutely free though they do occasionally have events and exhibits that you need to purchase a ticket for. Check out their website in advance to see what's on.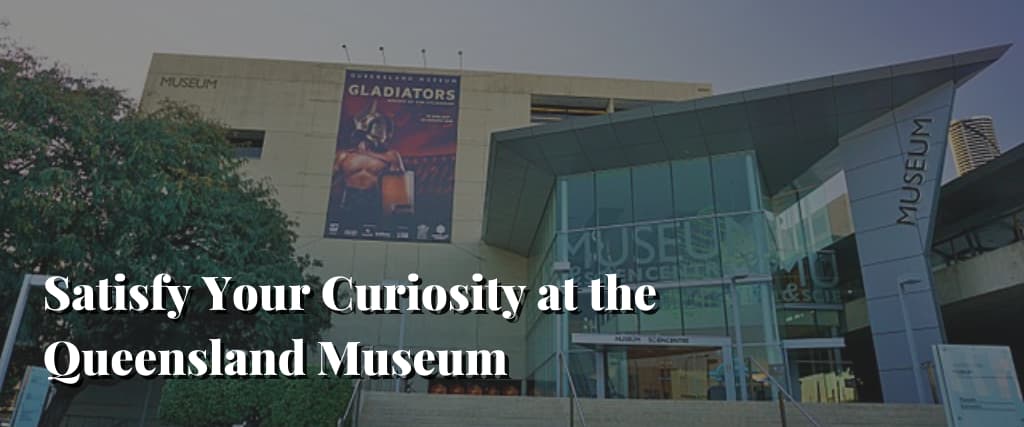 4. Satisfy Your Curiosity at the Queensland Museum
Another museum you say? This one is not like all the other museums, okay, it has dinosaurs! There is actually a very diverse assortment of exhibits here. Spread across three levels, you can see butterflies, Didjeridus, and assault vehicles from World War I all in the same place.
There's also an entire exhibition, Wild State, devoted to the native animal species of the outback, the bush, the rainforest, the coast, and the oceans of Australia. You can see thousands of fossils and other ancient artifacts on display.
5. Explore the Epicurious Gardens
Down in the South Banks near the River Quay, you'll find the Epicurious, and epi-edible, Gardens open year-round for your epi-enjoyment. It's full of exotic plants, fragrant herbs, and seasonal fruits and vegetables for you to smell and taste!
Drop by the harvest cart between 7 am and 2 pm on Tuesday, Wednesday, or Thursday to collect this fantastically fresh array of food from volunteers. It may be hard to believe, but it is absolutely free; it's just on a first-come, best-dressed basis so get there early on.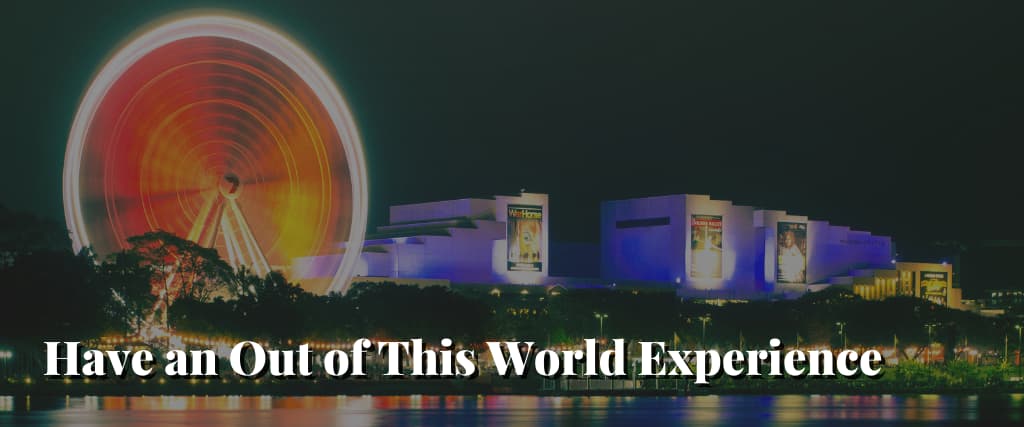 6. Have an Out of This World Experience
Visit the Sir Thomas Brisbane Planetarium located on the grounds of the Mt Coot-tha Botanic Gardens for an out-of-this-world experience from the comfort of planet Earth.
You can enjoy a show in the planetarium, like a tour of the night sky, or tour the Display Zone. There's also a sundial courtyard and galaxy gift shop. There are live sky shows and other entertaining events that you can attend but most of them require you to pay and book in advance.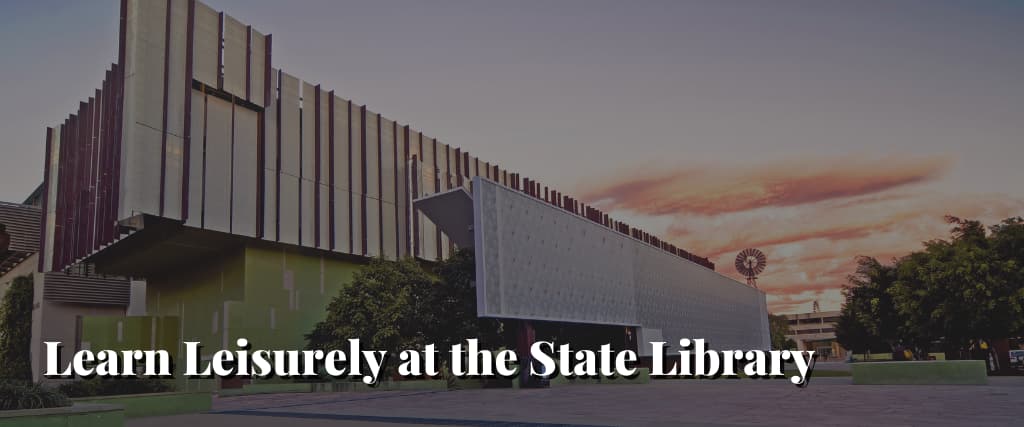 7. Learn Leisurely at the State Library
You might think the library is boring, especially for a vacation, but the State Library is five levels of fun. For starters, there's free computer use and free wifi available for all. They have a kid's corner that encourages play and a love of reading, and each of the other levels has a uniquely themed exhibit like the John Oxley library on level four.
You can spend the afternoon browsing through a plethora of books or catering to your inner cartographer by searching through old maps and photos.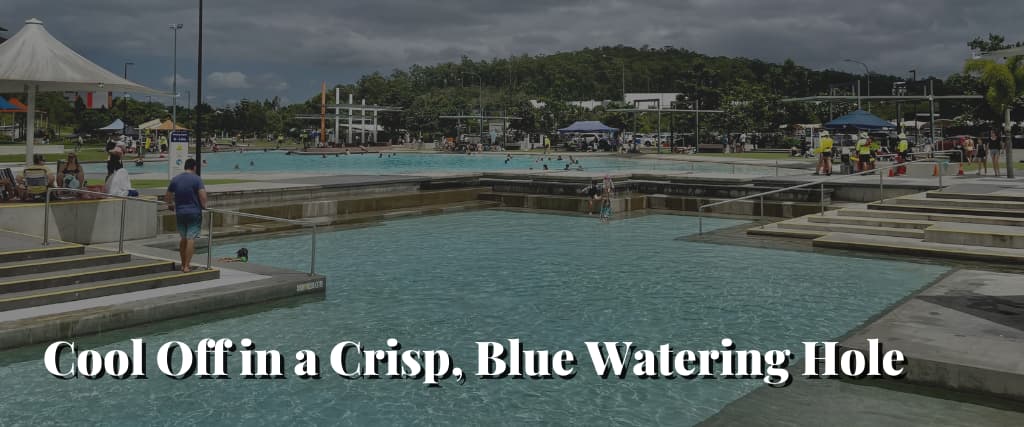 8. Cool Off in a Crisp, Blue Watering Hole
If you're feeling overheated from all the running around, or just from plain old existing in hot, temperate Australia, consider cooling off in any number of free pools, reservoirs, lagoons, or puddles.
There's Orion Lagoon, Enoggera Dam, Rocky Hole, or Albany Creek just to name a few. They're all for adults and kids alike and absolutely free, so just check which one of them is closest to where you're staying.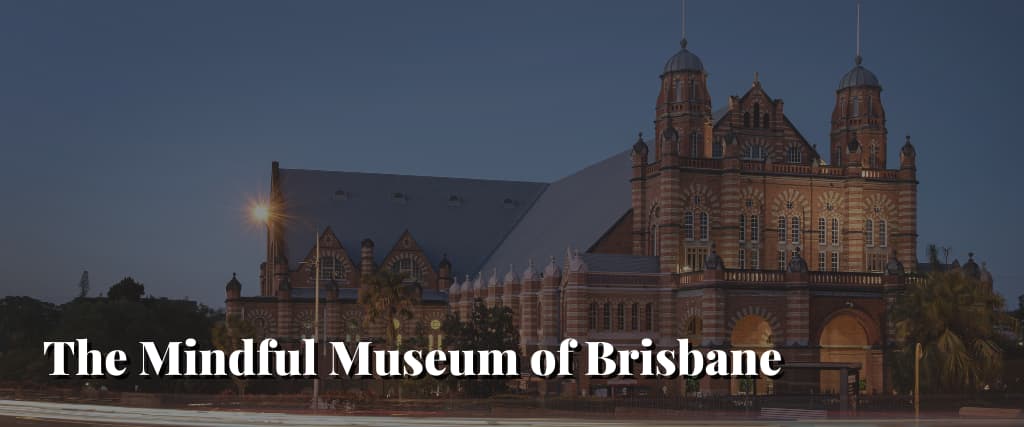 9. The Mindful Museum of Brisbane
If you go to the third floor of City Hall (after visiting the Clock Tower), you'll find the Museum of Brisbane where they believe in the importance of art, culture, and history. The museum invites artists to create works inspired by the city and focused on conservation.
They put a great deal of effort into creating an unforgettable experience for guests while exposing them to the rich arts and histories of the First Nations' communities.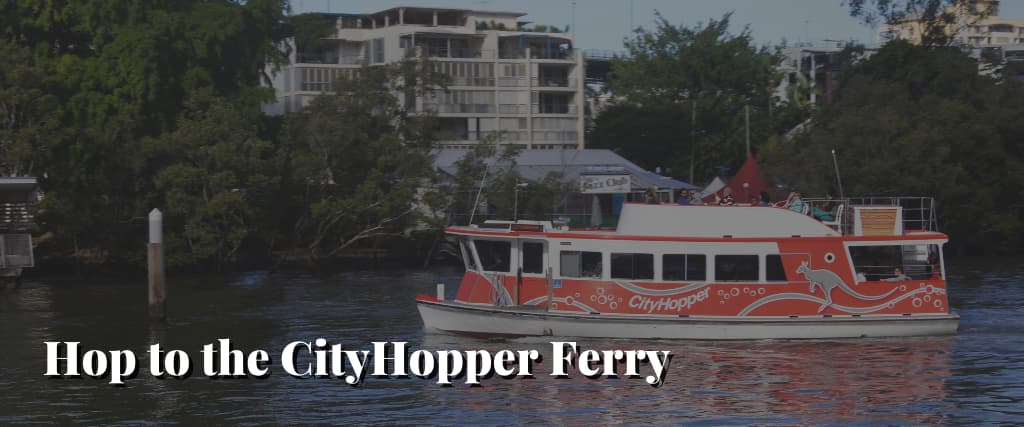 10. Hop to the CityHopper Ferry
If you want to cruise around the Brisbane River and get a unique shot of life, then hop on the CityHopper ferry for a more leisurely way to see the city. With rides every 30 minutes between 5:30 am and midnight and six different stops, you can reliably use the ferry to hit several other spots on this list.
If you go closer to sunset or after dark, you may be lucky enough to see the flying-fox fruit bats in their natural environment. They're a protected species that play a pivotal role in the pollination of flowers and other plants.
11. Ain't No Mountain High
Just about a 15-minute car/bus ride out of town lies the lookout at Mt Coot-tha. You can climb to the top for breath-taking views of Brisbane at any time of day, but if you want an especially magical experience, be there during sunrise or sunset.
Depending on when you choose to go, take along a steaming hot traveller of coffee or a basket full of picnic goodies. This will require a little bit of preparation, but it'll make all the difference when you're up there in the fresh mountain air.
12. Ain't No Valley Low
Head to the bottom of Mt Cooth-tha to find the 56 hectare Mt Coot-tha Botanic Gardens. These premier subtropical botanic gardens are open every day of the year, so you can take a guided tour during business hours or download the map and hit the trails yourself.
You can catch events and workshops for kids and adults. The planetarium is on the grounds of the garden so be sure to hit that on the same day.
13. Shrimp on the Barbie at Kangaroo Point
Another superb spot for jaw-dropping views, Kangaroo Point offers sprawling views of the river, the mountains, and the city. You can take the iconic Story Bridge to the summit and find parks, playgrounds, bike trails, and barbeque spots as far as the eye can see.
You can do more than just barbeque up here, but this is the best spot in the city for it, especially if you time it just right for sunset. Pack your bag and your cooler and head up for a fun and sun-filled day on top of the cliffs.
14. New Farm Park
This ironically named, 37-acre park repurposed from a racecourse over one hundred years ago is one of the oldest and largest parks in Brisbane. It's also one of the most popular parks for tourists and locals alike.
You can do all of your usual park stuff here: chilling, walking the dog, or playing catch. You can also catch live music from time to time. The park is also conveniently located near the riverfront and the business district.
15. See What's Happening at the West End Markets
Every weekend from Friday night to Sunday afternoon, you can visit the Collective Markets at West End and browse the stalls for hours. If you want to shop till you drop, go right ahead, but this list is for FREE things to do!
You can find a nice bench (or cafe) to people watch from or you can walk around trying on clothes and jewellery for a low-budget photoshoot on your phone. You can also usually catch free live shows put on by local musicians.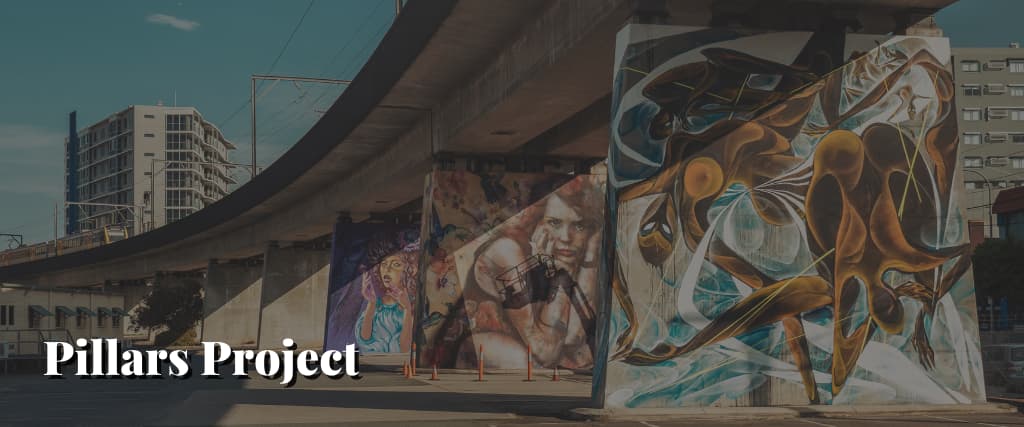 16. Pillars Project
If you're a fan of street art, you have to check out the Pillars Project on the Merivale Bridge. It's an outdoor gallery of 30-foot tall artworks painted by leading Australian street artists. It starts at Riverside Drive and weaves a path that ends at Hope Street.
There's a variety of art styles on display and each is as stunning as the next. You'll want to see them all, and maybe even have another impromptu photo shoot in front of these gorgeous murals.
17. Rock the Riverwalk
This one may seem a bit obvious, but it's easy enough to forget that you can spend a lovely day just walking, or cycling if you want to get in some cardio, along the riverwalk.
There are plenty of places to picnic if that suits your fancy, and if it doesn't, some of the best restaurants in Brisbane are here for your dining pleasure. This could be the perfect thing to do mid-way through when you need a rest but don't want to "waste" a day.
18. Take the Scenic Route
If you need a break from city life and want to hit the pavement then drive up the scenic Nerang–Murwillumbah Road and back down Mount Lindesay Highway. You can have the wind in your hair as you pass by the forest of the Lamington National Park and stop for a few minutes, or hours, at the Nerang-Murwillumbah Road Reserve.
19. A Haunting Hangout
If you like history but museums aren't exactly your thing, check out Moggil, Balmoral, or any of the other nine historical cemeteries found in Brisbane. Visiting old cemeteries is a way to travel through time without a time machine, and if you want to make it even more exciting, wait until sunset or dusk to visit.
If you have family buried there, you can search on the website for the location of their graves, or just pull up the entire cemetery map to see who's who. You can find mayors, members of parliament, inventors, and explorers buried here as well.
20. City Sponsored Free Events
You should definitely check the city council's website before travelling to see what cool free events they have on during your trip. There's something for everyone and always something new.
The activities are so varied, there's no way to add them all to this list. There's everything from the Japanese art of Kirigami to ballet storytime to GumFest, a celebration of the eucalypt, and that's just on the first page.
Final Thoughts
As you can see now, there are plenty of super fun things to do in Brisbane that won't cost you a cent. You can swim in beautiful spots all over the city, get your fill of art and music downtown, visit museums for days, and picnic on the most luscious grass in the country.
The only thing you'll have to pay for is your food and a place to lay your head, wherever that may be. Normally, you can only get out of something what you put into it, but in Brissie, you get more (out) back than you put in so go crazy,.