In the market for a new camping tent? Well, you have come to the right place!
Whether you are an experienced camper who wants to upgrade their sleeping option or a beginner who is looking to purchase their first tent in anticipation of their inaugural trip, we've got you covered.
In this guide, we will showcase 7 of the best pop-up tents for camping in Australia.
As its name suggests, the beauty of these tents is that they can be set up in a matter of minutes. So not only are they super convenient, but they should also save you lots of time and frustration as well.
Without further ado then, let's get into it and help you find the best pop-up camping tent for you.
Highly Recommended Pop-Up Tents
Showcased below, in no specific order, is a review of some of the best pop-up tents you can buy for your camping adventures in Australia right now.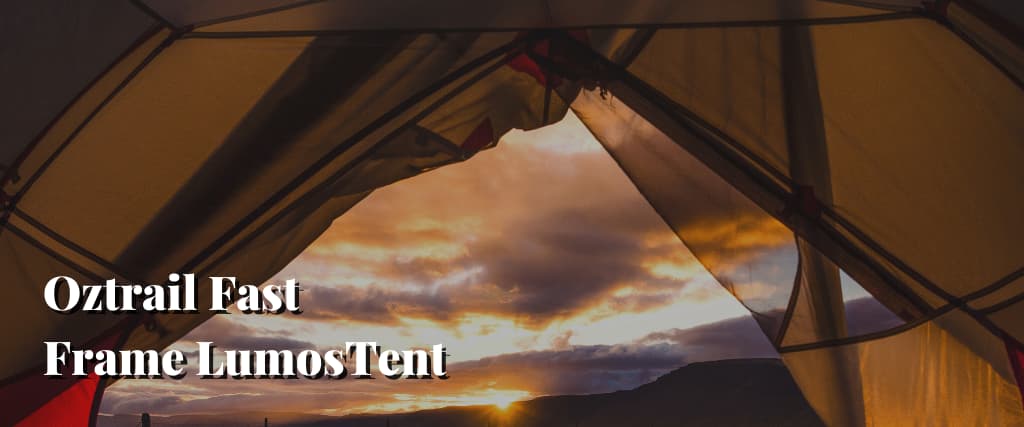 Oztrail Fast Frame LumosTent
The Oztrail Fast Frame LumosTent is widely considered to be one of the best quality pop-up camping tents on the market currently.
Essentially the Rolls Royce of pop-up camping tents, these tents are super quick to set up, and also offer a good height of 195 cm, as well as a wide floor space that can sleep up to 6, 10 or 12 people, depending on the model.
While they are more expensive than all other pop-up tents on this list, if you believe you get what you pay for, this model will give you the peace of mind that you are buying the best.
Made from a 150 denier ripstop polyester, the tent material also has a very good sun protection coating. In addition, it features heat taped seams which, along with its bucket style, heavy duty floor, prevents rain or moisture from infiltrating inside the tent.
Overall it has a very high waterproof rating of 300 mm, while its steel frame consists of a 16/20 mm pole system, which also has non-corrosive plastic hubs.
A cool feature of these pop-up tents is their integrated LED lighting system which is built throughout the tent. This means you will never have to fumble or stumble your way around in the tent at night when it gets dark.
These lights actually have a low and a high mode, as well as a night light which provides terrific peace of mind for kids who are a bit nervous about sleeping in the dark. They are controlled by two panels,
one of which is on the outside of the tent, which makes going inside it at night much easier.
Other fantastic features of the LumosTent include block out technology – which ensures that you won't wake up at first light should you not want to – and also keeps the tent cool.
There is also plenty of ventilation incorporated within its design, which includes massive windows with insect mesh, storage pockets, power cord access and several awnings which provide shelter from the sun, wind or rain.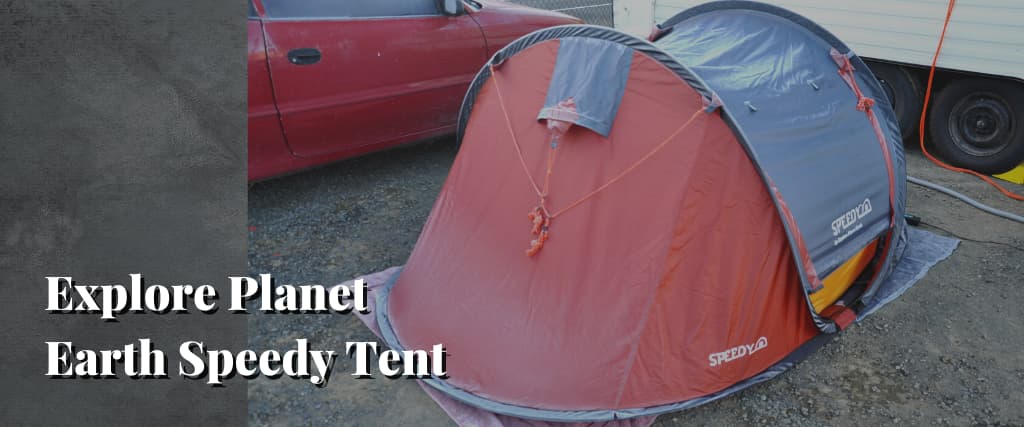 Explore Planet Earth Speedy Tent
If you are looking for a pop-up tent that is very quick to set up then the Explore Planet Earth Speedy Tent is a very good option for you.
Available as a 2 or 3 berth option, this pop-up tent is an all-in-one style of tent, that does exactly as its name suggests – by erecting itself in seconds.
With a height of only 105 cm, this tent is smaller than most of the others on this list. However, it is extremely lightweight, which makes it a terrific option for those who want a compact tent which can be easily stored in the back of their car.
As the tent is only 3.5 kg in weight, you will have to securely fasten it down with pegs to ensure it does not fly away. However, it does have a top-notch pole system made of aluminium which makes it very durable. So it is a purchase that provides value for money and longevity.

Constructed with a dual layer of 68 denier polyester fabric, that features seams that are fully taped to prevent moisture from entering into the tent, the floor material also consists of 210 denier polyester.
This Speedy brand of tent also has built-in LED lights within its ceiling that need to be boosted with a USB charger, reflective guide ropes, an accessory pocket and side windows with decent ventilation.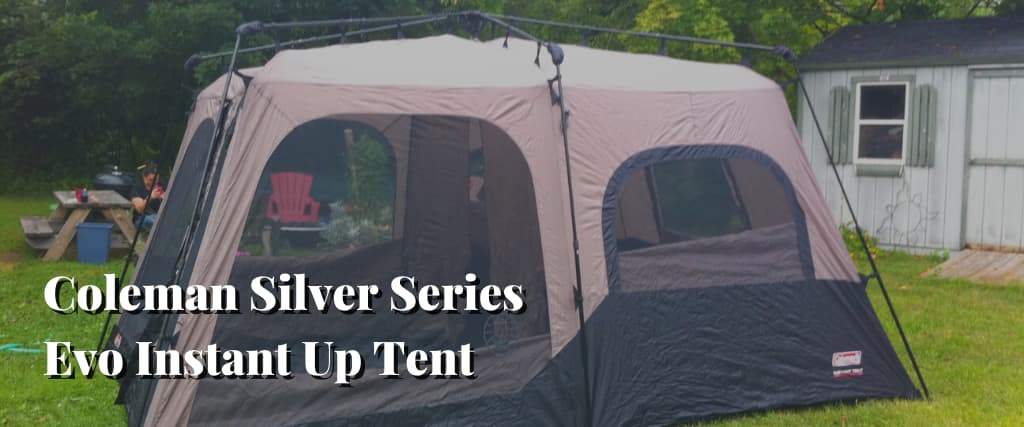 Coleman Silver Series Evo Instant Up Tent
When it comes to camping Coleman is a very good brand name. In terms of a pop-up tent option, their Silver Series Evo Instant Up Tent is one that comes highly recommended.
Made to a very good quality, and renowned for being quite affordable and very sturdy, this is another relatively easy tent to put up. You should be able to erect it in about two minutes, while it is also just as quick to pack away.
The tent comes in either a 4 or 6 person berth, which makes them a great option for a family or a group of friends.
Made with the Coleman WeatherTec System, these 190 cm high tents can stand firm against the most rigorous of winds, once you have securely pegged them in.
Made from a heavy duty fabric, its bucket Polyethylene floor has an inverted seam that is specifically designed to keep water out. This Coleman tent also features a really cool, full size rainfly that also provides protection via fully taped seams that also have a large front awning.
Supported by 16/20 mm steel poles, this tent also has several large windows which can be closed by flaps that also roll up. It also boasts internal cord management which is great for hanging up a lantern, as well as lots of ventilation, which means you shouldn't get too hot sleeping or relaxing in it.
Wanderer Extreme HD Touring Tent
For those campers who are particularly tall, the previous tents might not be suitable purely because they just can't stand up straight in them!
Thankfully this shouldn't be a problem in the Wanderer Extreme HD Touring Tent because at 210 cm high this is the tallest tent in this guide
Available as a 5 or 8 person sleeper, this tent is made to an exceptional quality. Consisting of a heavy duty frame with 25 mm aluminium poles, it also boasts a tent material that is 210 denier ripstop polyester and a flooring material that is 550 gsm reinforced PVC. So it is undoubtedly built to last.
As it is a heavy tent, you will have to make sure you have the car space and a suitable weight allowance to transport it. However as it has an instant up central hub it is very easy to set up, and also comes with a top-notch fly that is made from 210 denier ripstop polyester.
Featuring a silver coating, the tent has an incredible 5000 mm waterproof rating, which means it will protect you from storm, wind or hail. The inner tent part of it is also constructed from a heavy duty polycotton 230 gsm canvas, which again means it is extremely durable.
Sitting towards the higher end of the price scale, some people might find these tents expensive. But they do provide excellent value for money given their longevity.
They also have massive windows that offer fantastic ventilation, as well as very good insect mesh, as well as lots of internal pockets for storage and even an outlet for your power cord.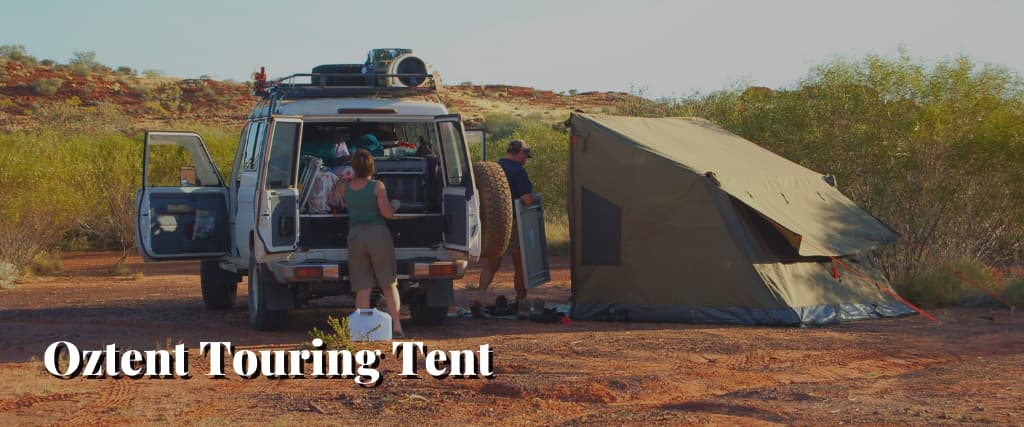 Oztent Touring Tent
One of the most popular pop-up tent options on the market currently is the Oztent Touring Tent.
Available as a 3, 4 or 5 person tent, this is a great option for families and small groups of friends. It stands at 190 cm high, so it is quite roomy, and as it is a canvas tent it is very waterproof and durable.
Made from an 8 ounce ripstop polyester, the tent also features a PVC heat welded floor which is heavy duty.
Although it is a tad on the heavy side, it still is fairly straightforward to set up, thanks to its instant folding mechanism. It also packs down quite long, which makes it very convenient for storing on your roof racks whilst driving.
The Oztent Touring Tent also comes with an oversized awning which is fabulous for those getaways where you don't really want to bring a gazebo along with you.
Underneath the awning, there is plenty of room for a table and a couple of chairs. It also has a stiffener, which makes it easy for a single person roll-up.
Some of its other fantastic features include a powered outlet that is zippered, lots of different vents which allow for great air circulation, internal storage pockets and very large windows that also come with a super fine mesh that provides greater protection from insects.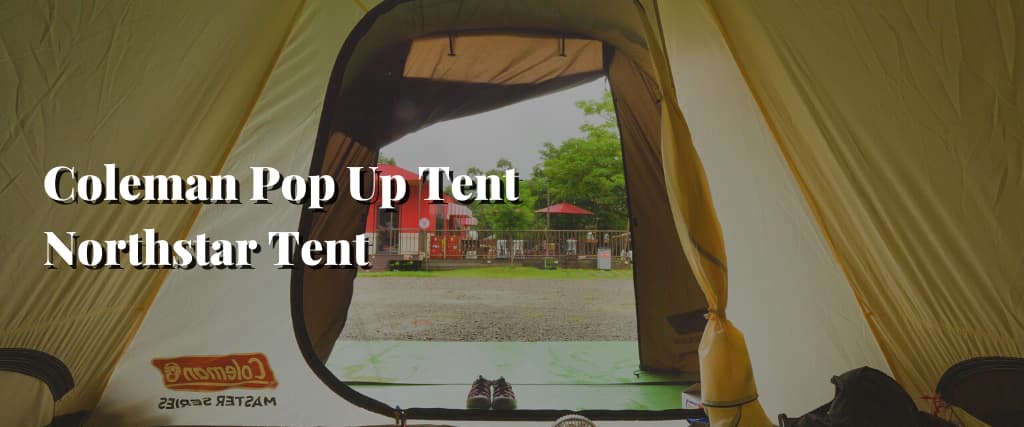 Coleman Pop Up Tent Northstar Tent
Another excellent tent from Coleman is the Northstar Tent.
Featuring lots of bells and whistles, this fantastic brand can sleep either 4, 6, 8 or 10 people in its range, which means it has a wide target market. The 8 person tent possesses two separate rooms, both of which have their own private entry, while the 10 person tent accommodates three separate bedrooms.
Standing with a height of 190 cm, this large pop-up tent comes with a wide range of impressive features including an integrated LED light system, as well as Dark Room technology that reduces both heat and light from within your tent.
In keeping with all the Coleman brand of tents, a terrific function of the Northstar easy tent is that it is very simple to set it up. Constructed with pre-attached aluminium poles, you can simply unfold, extend and secure them in place just by clicking and locking them. It is so straightforward that it really shouldn't take you more than two or three minutes to set up.
The tent is made to an exceptional quality with a 185 denier ripstock polyester. It also has a waterproof rating of 3000 mm, as well as a 420 denier polyester bucket heavy duty flooring.
Other splendid features of this terrific brand of pop-up tent are that it has a small front awning, several pockets for internal storage, big windows and doors that feature insect mesh that provides lots of ventilation, as well as other points of ventilation along the sides of the tent,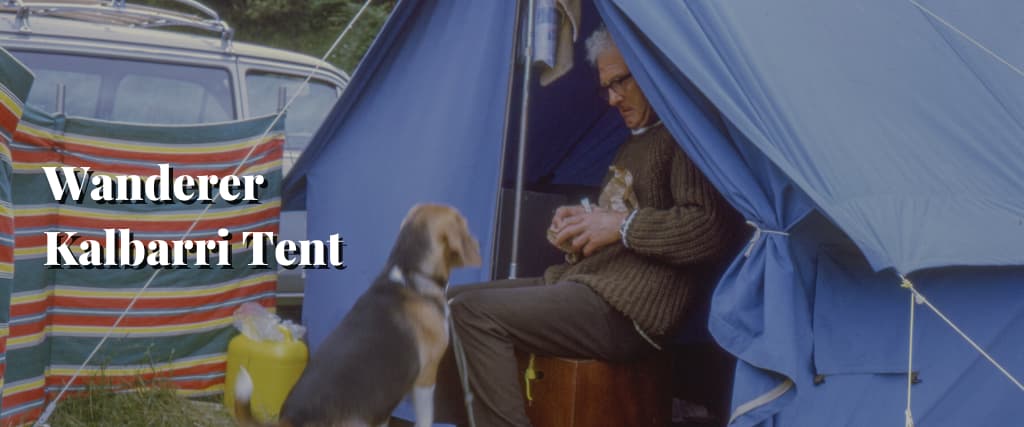 Wanderer Kalbarri Tent
The Wanderer Kalbarri Tent is another excellent option for those wanting a tent that can be erected in next to no time.
Suitable for groups of 4, 8 or 12 people these tents are made with a hammertone coated steel frame that features fibreglass and steel poles.
With a rainfly that is made from a 205T polyester, as well as an impressive 3000 mm waterproof rating, this tent also has a heavy duty PU coated 300 denier floor. So you will be well protected should you get caught in a storm.
Standing 180 cm high, the inside of the tent accommodates good-sized windows which come with
insect mesh for superb ventilation. Cleverly, these windows can even be accessed from the inside, which enables you to make adjustments to them without having to venture out of it.
Reasonably lightweight, the Wanderer Kalbarri Tents also has a very big awning which can easily enable everyone to relax underneath it. Some of its other features include good size D doors, power cord outlets, pockets for internal storage and an expandable carry pack for storage.
Conclusion
So there it is! Our review of 7 of the best pop-up tents for camping in Australia in 2022.
We hope this guide has provided you with a much clearer understanding of which of these models might be the best option for you.
Camping is the quintessential Aussie experience, so if you do it, having bought any of these tents, you are sure to enjoy a very comfortable getaway.