Set within the untamed beauty of South Australia's Eyre Peninsula is a delightful place that attracts adventurers, nature lovers and families into the heart of Australian wilderness. I give you Glen Forest Tourist Park.
Featuring sprawling acres of serene landscapes and diverse wildlife, this pristine park offers a captivating blend of outdoor adventure and tranquillity.
Located just a stone's throw away from the charming coastal town of Port Lincoln, Glen Forest Tourist Park takes visitors on a remarkable journey through the Australian bush. In this comprehensive guide, we will delve into the enchanting world of Glen Forest Tourist Park, unveiling its captivating attractions, immersive wildlife encounters and a plethora of outdoor activities that make it a must-visit destination on the Eyre Peninsula.
So if you are interested in visiting this beautiful part of South Australia, please keep on reading as we reveal the wonders that await you in this stunning natural haven.
About the Glen Forest Tourist Park
Glen Forest Tourist Park is situated at 8773 Flinders Highway in North Shields, South Australia (postcode 5607).
It is about 15 km northwest of Port Lincoln, enjoying a strategic location that provides easy access to the Eyre Peninsula's prominent landmarks and attractions.
The Glen Forest Tourist Park is a family-owned and operated tourist destination that offers a unique blend of wildlife encounters, recreational activities and serene natural surroundings.
With over 400 acres of land, the park provides a genuine Australian bush experience for visitors of all ages.
Things to Do at Glen Forest Tourist Park
Visitors to the Glen Forest Tourist Park are able to enjoy a wide range of attractions and activities.
Outlined below is an overview of some of the best things to see and do while you are there:
Wildlife Encounters
Glen Forest Tourist Park is renowned for its diverse collection of Australian and exotic animals.
Visitors can embark on a thrilling journey to meet these fascinating creatures up close. Some of the animals you can expect to encounter include kangaroos, wallabies, emus and a variety of bird species. One of the park's highlights is its interactive animal feeding experiences. Kids and adults alike can hand-feed kangaroos and watch in awe as these gentle creatures hop right up to you.
Tip: To make the most of your visit, check the park's daily feeding schedule to ensure you don't miss the chance to interact with your favourite animals.
Mini Golf
Glen Forest Tourist Park boasts a beautifully landscaped 18-hole mini-golf course that promises hours of fun for families and friends. The course is designed to challenge players of all skill levels while they navigate through lush gardens and water features. It's an excellent way to unwind and enjoy some friendly competition.
Farmyard Fun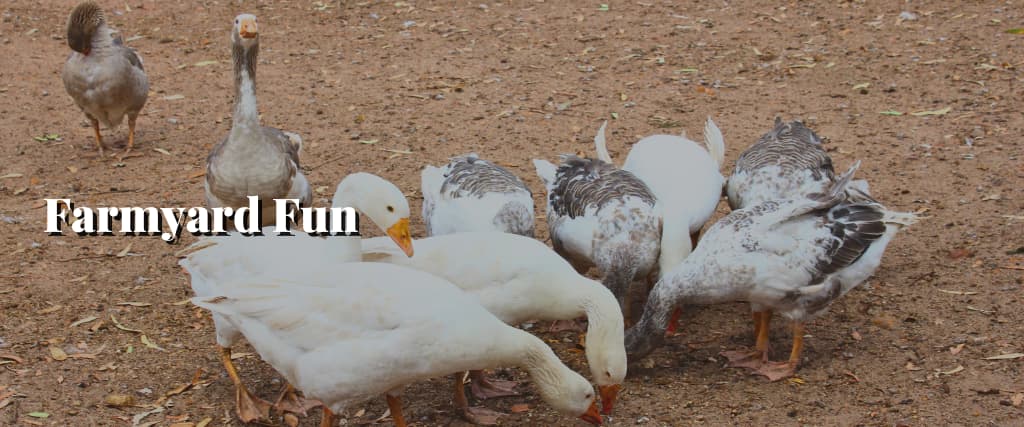 For those traveling with children, the park offers a delightful farmyard experience. Kids can pet and feed farm animals like lambs, piglets and goats. This hands-on interaction fosters an appreciation for agriculture and farm life.
Pony Rides
Glen Forest Tourist Park provides pony rides for the little ones, giving them a memorable taste of horseback riding. Trained staff ensures the safety and enjoyment of each ride.
Picnicking and BBQ Facilities
The park provides ample picnic areas and free barbecue facilities. Visitors can savor a relaxing meal amidst the natural beauty of the park. It's a great opportunity to unwind, breathe in the fresh air and enjoy the company of family and friends.
Bushwalking and Nature Trails
Nature enthusiasts will appreciate the various bushwalking and nature trails that meander through the park. These trails cater to different fitness levels and offer a chance to observe native flora and fauna in their natural habitat. Keep an eye out for local birdlife and the occasional koala sighting.
Fishing and Canoeing
Glen Forest Tourist Park features a serene lake where visitors can enjoy fishing and canoeing. It's a tranquil setting for those seeking relaxation by the water.
Photography Opportunities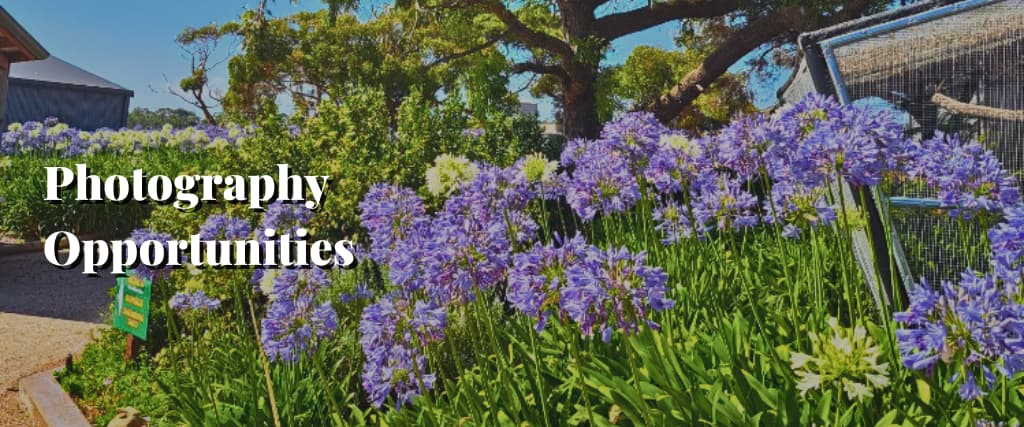 The park's diverse landscapes, from woodlands to open grasslands, provide excellent opportunities
for photography. Capture the essence of South Australia's untamed beauty and the charm of its resident animals.
Function and Event Hosting
The park is also equipped to host private functions, weddings and corporate events. The tranquil setting and diverse activities make it an ideal location for special gatherings.
Café and Souvenir Shop
Don't forget to visit the on-site café and souvenir shop. Grab a cup of coffee, enjoy some homemade treats and take home a memento of your Glen Forest adventure.
Best Times to Visit Glen Forest Tourist Park
Glen Forest Tourist Park is open year-round, but the best time to visit largely depends on what you want to see and do whilst you are there. Moreover, some seasons are more conducive to certain activities than others. Here is a breakdown of what to expect in each of them:
Spring (September to November): Spring brings a burst of colour to the park with wildflowers in full bloom. The weather is mild, making it an excellent time for outdoor activities.
Summer (December to February): This season is perfect for water activities like fishing and canoeing. However, be prepared for warm temperatures.
Autumn (March to May): Autumn offers pleasant weather for exploring the bushwalking trails. The changing foliage adds a unique charm to the landscape.
Winter (June to August): While winters are relatively mild in South Australia, some animals may be less active during this time. However, it's a quieter season to visit if you prefer a more tranquil experience.
Nearby Attractions and Activities
Exploring Glen Forest Tourist Park is just the beginning of your adventure in the Port Lincoln area. The Eyre Peninsula is blessed with plenty of natural wonders and cultural experiences. Here are some nearby attractions and activities to enhance your visit:
1. Port Lincoln National Park
Distance from Glen Forest Tourist Park: About 20 km southeast
Port Lincoln National Park is a coastal paradise known for its rugged cliffs, pristine beaches and scenic walking trails. A must-visit destination for nature enthusiasts, it offers opportunities for birdwatching, whale watching and spectacular ocean views. The Stamford Hill Hike and Cape Donington Lighthouse Walk are popular trails in the park.
2. Boston Bay Winery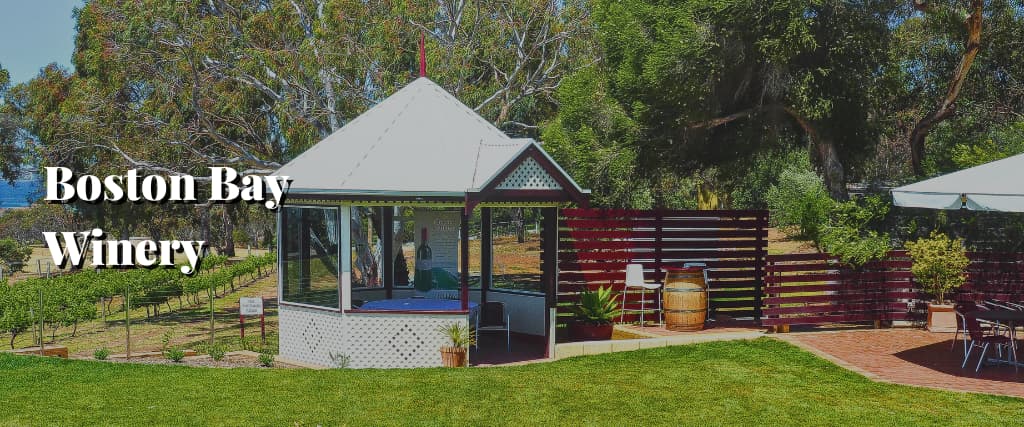 Distance from Glen Forest Tourist Park: About 12 km east
Wine enthusiasts will appreciate a visit to Boston Bay Winery, where you can sample a range of locally produced wines. The winery often hosts events and tastings, providing a delightful culinary experience.
3. Adventure Bay Charters
Distance from Glen Forest Tourist Park: About 15 km southeast
For those seeking an adrenaline rush, Adventure Bay Charters offers the chance to swim with sea lions or go cage diving with great white sharks. It's an unforgettable adventure on the waters of the Great Australian Bight.
4. Axel Stenross Maritime Museum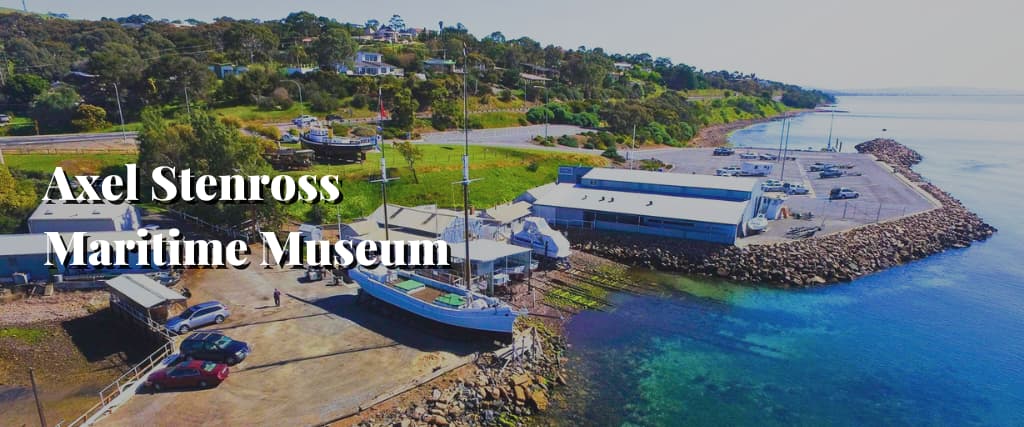 Distance from Glen Forest Tourist Park: About 12 km southeast
Learn about Port Lincoln's maritime history at the Axel Stenross Maritime Museum. The museum showcases a collection of boats, models and artifacts, providing insight into the area's rich seafaring heritage.
5. Lincoln National Park
Distance from Glen Forest Tourist Park: About 25 km south
Lincoln National Park is another natural wonder on the Eyre Peninsula, offering a diverse range of landscapes, from rugged cliffs and sandy beaches to dense forests. It's a haven for camping, bushwalking and wildlife spotting. The Wanna Sand Dunes and Memory Cove are notable attractions within the park.
6. Fresh Seafood Dining
In and around Port Lincoln
Port Lincoln is renowned for its fresh seafood, particularly its world-famous seafood exports. Be sure to sample some of the finest seafood dishes at local restaurants and eateries in Port Lincoln. You can enjoy freshly caught fish, succulent oysters and delectable crayfish. Many restaurants offer waterfront dining, allowing you to savor your meal while overlooking the picturesque harbour.
7. Coffin Bay National Park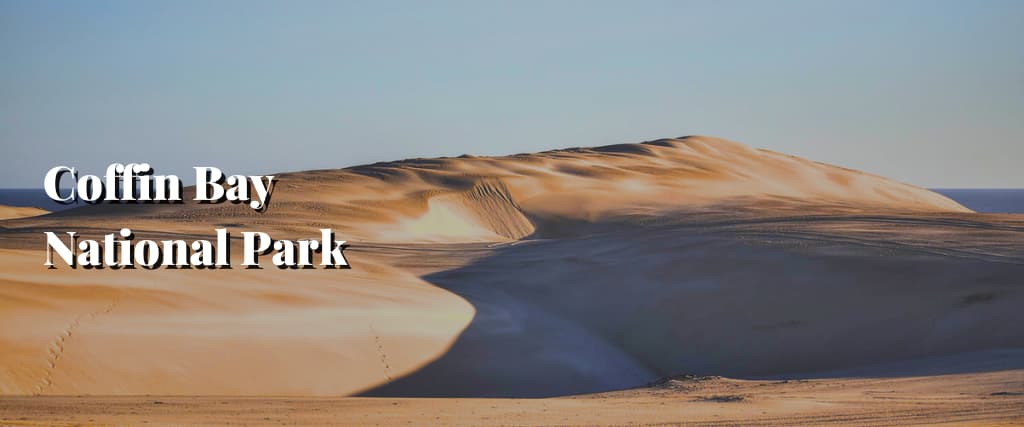 Distance from Glen Forest Tourist Park: About 40 km west
Coffin Bay National Park is a coastal gem known for its pristine beaches, sand dunes and crystal-clear
waters. It's a haven for water sports enthusiasts, offering opportunities for fishing, swimming, snorkeling and kayaking. The park is also famous for its oyster farming and you can taste these world-renowned oysters at local restaurants.
8. Mikkira Station
Distance from Glen Forest Tourist Park: About 30 km north
Mikkira Station is a historic site that offers a unique opportunity to see wild koalas in their natural habitat. Stroll through the eucalyptus trees and observe these charming marsupials as they go about their daily lives. It's a wonderful experience for wildlife lovers and photographers.
9. Port Lincoln Arts Centre
Distance from Glen Forest Tourist Park: About 15 km southeast
If you have an interest in the arts, the Port Lincoln Arts Centre is worth a visit. The center hosts various cultural events, exhibitions and performances throughout the year. Check their schedule for concerts, theatre productions and art exhibitions during your visit.
10. Swimming and Beach Activities
In and around Port Lincoln
Port Lincoln boasts several stunning beaches where you can relax, swim and soak up the sun. Some popular choices include Town Beach, Fisherman's Point and Sleaford Bay. These beaches are perfect for family outings, picnics and water-based activities like snorkeling and paddleboarding.
11. Scenic Drives
Throughout the Eyre Peninsula
The Eyre Peninsula offers a multitude of scenic drives that showcase its diverse landscapes. Take a leisurely drive along the coast, stopping at lookout points to admire panoramic views. The road from Port Lincoln to Coffin Bay is particularly scenic, offering glimpses of the region's natural beauty.
12. Explore Local Markets
In and around Port Lincoln
If you're visiting on a weekend, don't miss the opportunity to explore the local markets. Port Lincoln often hosts farmers' markets and craft markets, where you can sample fresh produce, artisanal products and local crafts. It's a great way to immerse yourself in the community and support local businesses.
Practical Information
If you are considering a visit to the Glen Forest National Park, here is some general information to bear in mind:
Accommodation Options
While Glen Forest Tourist Park offers camping facilities for those who wish to stay within the park, there are also various accommodation options in and around Port Lincoln to suit different preferences and budgets.
These include hotels, motels, bed and breakfasts and holiday apartments. Booking in advance is recommended, especially during peak tourist seasons.
Getting to Glen Forest Tourist Park
Glen Forest Tourist Park is easily accessible by car. From Port Lincoln, take the Flinders Highway (B100) heading northwest for around 15 km. The park is well signposted, making it easy to find.
Unfortunately, public transport options to Glen Forest Tourist Park are limited and having your vehicle is recommended for convenience. However, you can inquire about local shuttle services or taxis from Port Lincoln to the park.
Park Facilities
The park provides essential facilities such as toilets, picnic areas and barbecue facilities. However, it is advisable to bring your own food and refreshments – especially if you plan to spend the day exploring the park.
Also, remember to pack sunscreen, hats and suitable clothing for any outdoor activities you might want to partake in.
Contact Information
For inquiries, bookings and all the latest information, you can reach Glen Forest Tourist Park through the following channels:
Website: Glen Forest Tourist Park
Email: [email protected]
Phone: +61 8 8684 3201
Additional Tips
Respect Wildlife: When interacting with animals at Glen Forest Tourist Park or in nearby
natural areas, always follow the park's guidelines and maintain a respectful distance. Avoid feeding wildlife with prohibited items.
Plan Ahead: Check the opening hours, feeding schedules and any special events or activities at the park before your visit. Planning ahead ensures you make the most of your time there.
Weather Considerations: South Australia's weather can be unpredictable, so it's advisable to check the weather forecast before your trip and pack accordingly.
Leave No Trace: Practice responsible tourism by leaving no litter behind and respecting the natural environment.
Safety: Follow safety guidelines for any activities you choose to engage in, whether it's bushwalking, swimming, or watersports. Be aware of your surroundings and any potential hazards.