Even though jigsaw fanatics enjoy making order from chaos, Tim Klein, an artist based in Vancouver, defies the norms by playing the game his way.
After finding out that manufacturing firms usually recycle similarly shaped pieces for many puzzles, Tim decided to get creative and combine the interchangeable parts to create his montage puzzle art.
Klein uses classic puzzles from garage sales and thrift stores across various subjects and themes. He doesn't like using contemporary puzzle pieces since he finds them very busy as they consist of densely-packed collages made with photoshop.
Klein prefers vintage puzzle parts since, in the pre-digital era, a photograph was a picture of one subject matter such as a ballerina, the Empire State building, or a galloping horse.
The randomness of Klein's art results in striking artworks that might invoke humour while some carry profound meaning.
During one puzzle medley — made using two parts from two Golden Guild Puzzles from the 1980s — the artist combines Mt. Jefferson with a North Carolina mansion, effortlessly unifying nature with manmade.
In other pieces, Klein humorously combines puzzle parts from animal images and, as a result, conceives hybrid creatures of his own. The artist takes immense pleasure in discovering such unorthodox images, lying hidden, sometimes for decades, within mass-produced puzzle pieces.
According to Klein, shifting back and forth through puzzle pieces makes him feel like an archeologist discovering hidden remains.
This article highlights some of the artist's iconic mis-match artworks. You can also discover more of his work on his website.
Klein's Iconic Mis-Match Puzzle Works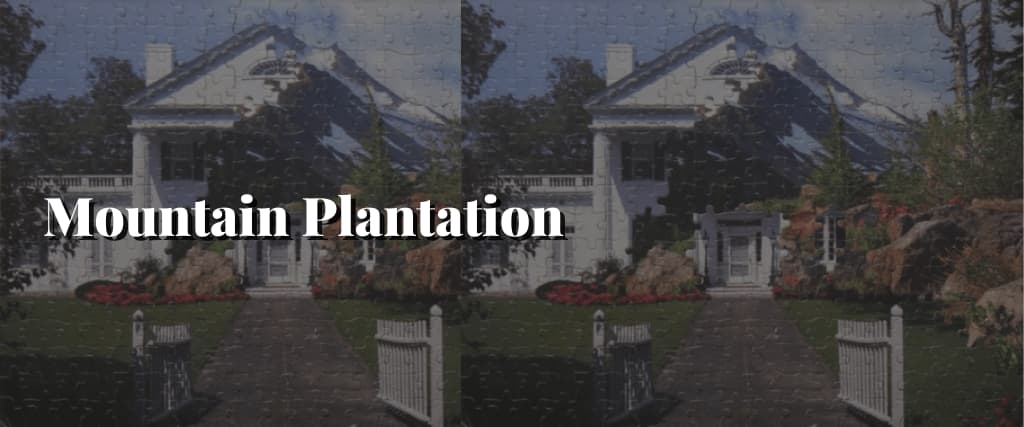 Mountain Plantation
This was the first montage art created by Klein. The artist made the art using two Golden Guild puzzles from the 90s and 80s. One of the puzzles was an image of a mansion at Orton Plantation situated in his boyhood town of Wilmington, North Carolina. The other puzzle featured Mt. Jefferson near Klein's current home in the Pacific Northwest.
Bow Wow
The Bow Wow is a diptych made using two small Springbok puzzles from the 1980s, one featuring a dog while the other shows a clown uttering "Wow." The moieties are inverses, consisting of pieces not used in the other work. This pair premiered in Portland, Oregon, at the Splendorporium gallery, as part of a circus-themed exhibition.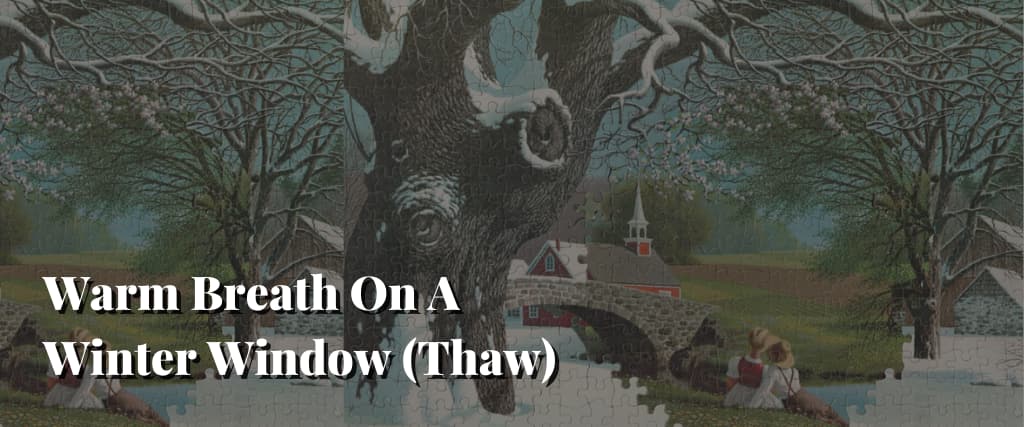 Warm Breath On A Winter Window (Thaw)
Klein created this montage using two puzzles with an identical image. The artist used Milton Bradley puzzle pieces from the 1960s, taken from the Four Seasons set paintings by Paul Detlefsen. The artist usually credits Deltefsen when he shows the work in public.
The puzzle pieces' curvature creates a pleasant melting effect. The bottom of this piece features a green spring that merges with white winter. When you look at the work, it's as if you're observing the winter through a window, which swiftly transitions, as if by magic, to unveil a peek of the warm spring to come.
Sunshine And Shadow (The Mercy-Go-Round)
The artist created this montage by merging a Puzzlebug-line puzzle displaying a church with another one having a carnival ride. This piece has drawn mixed reactions, with some finding it humorous, others insulting or blasphemous, while others find it joyful or affirming.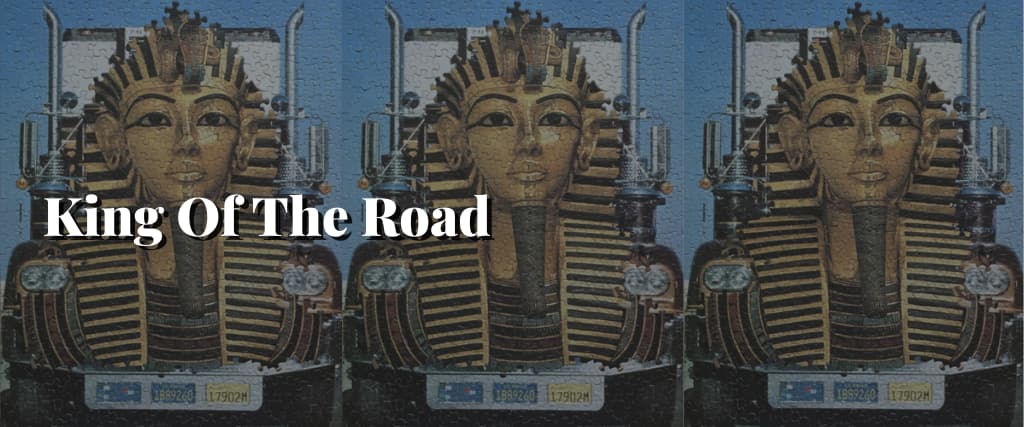 King Of The Road
Klein made this piece using two Springbrook puzzles dating to the 1970s. When put together, each puzzle is altered to portray unusual landscapes or funny hybrid creatures.
Fishing For Answers (Schools)
This piece is created from two 1970s Hallmark puzzles; one displays a humorously unsuccessful fisher while the other puzzle reveals a blank crossword puzzles' answers printed on the casing.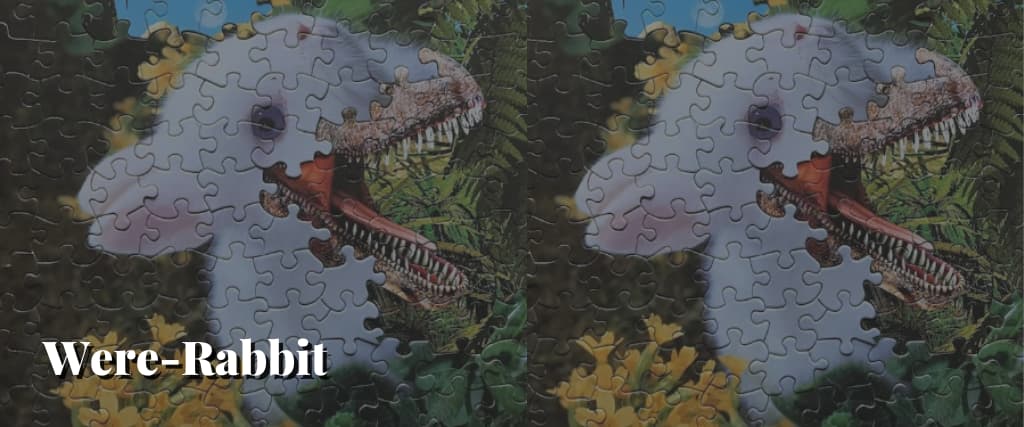 Were-Rabbit
This work was made using two miniature Puzzlebug-line puzzles, one showcasing a bunny and the other one featuring a dinosaur under a full moon.
Soda Pup
Klein created this piece using Springbok puzzles from 1980 and 1979. One of the puzzles features a horn, while the other has cookies mysteriously flying out of a jar.
The Other Side
The artist made this piece using two 1980s American Publishing Company puzzles; the coin and eye puzzle. Unlike other works where the montages are on one plane, with the parts from the two puzzles mismatched, on the other side puzzle, the coin puzzle is on top of the eye puzzle, creating a two-layered piece. Thus, when you look at the piece, it looks like the eyes are looking into yours from the other side of a golden wall.